A Bold Vision for the Future of Boys Hope Girls Hope
We're charting a path of GROWTH together.
Listen, as President and CEO, Kristin Ostby explains the steps the organization will be taking to grow our impact through this 5-Year Strategic Plan.
Six-month engagement with Bellwether Education Partners explores the alignment, approach, and potential pathways to meet the increasing need in communities
As the global pandemic has exacerbated poverty and disparities in opportunity, the need for Boys Hope Girls Hope is more significant than ever.  To meet this demand, the organization is developing a strategy to increase the number of young people served while strengthening the capacity to support the organization's long-term and comprehensive approach.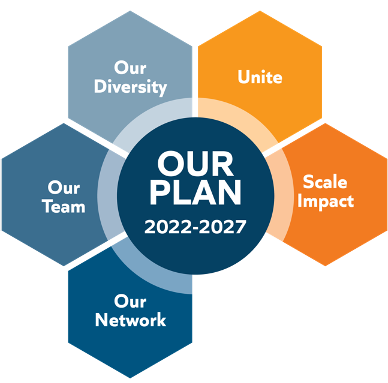 Boys Hope Girls Hope enlisted Bellwether Education Partners to pressure-test and further refine the organization's strategic plan, with a particular focus on growth.  Bellwether is a national nonprofit focused on dramatically changing education and life outcomes for underserved children by helping organizations accelerate their impact.  The organization is led by professionals with great talent and experience and strong connections to national educational and philanthropic partners.
Since July, this work has included Bellwether team members joining regular collaborative calls held with executive directors, program directors, and affiliate board leaders.  They have met with leaders across the Network, visited some affiliates in person, and had in-depth virtual visits with others.  Bellwether has reviewed network-wide data and outcomes to ensure maximum input into the process and the consideration of many perspectives.
As part of this six-month engagement, three strategic priorities have emerged in Boys Hope Girls Hope's plan to scale impact 1) Further aligning the program delivery model across both Academy and Residential pathways; 2) Encouraging synergies among both pathways; 3) Identifying resources for affiliate expansion of Academies where they do not currently exist.
STRATEGIZING AT A KEY INFLECTION POINT
On the cusp of potential future growth, this has been a key moment of reflection on and evaluation of how Boys Hope Girls Hope expanded in the past from one home serving seven boys to a Network serving more than 1,200 young people with affiliates across the United States and Latin America.
Boys Hope Girls Hope opened its first residential home in St. Louis in 1977.  Nearly 30 years later, in 2004, the first out-of-school-time pathway, titled the Academy, opened in Phoenix, Arizona.  The extension of the core mission was to serve motivated young people in Academies who needed a supportive environment, loving community, and access to education and opportunities, but who could live at home.
Today, Boys Hope Girls Hope offers two pathways to success, with 450 of Boys Hope Girls Hope's scholars in Academies and nearly 300 in Residential.  While their living situations vary depending on need, Boys Hope Girls Hope allows every scholar to be valued for who they are and supported in joining their peers on a journey towards higher education, fulfilling careers, and the chance to make a difference in the lives of others as adults.
A critical theme has been ensuring the high-quality support of each scholar that has been a part of Boys Hope Girls Hope's DNA from the beginning while extending services to serve more young people.  The process has inspired collaboration across the Network and important learnings shared and discussed at this year's virtual sessions of the Reunite Hope leadership gathering in September.  Three priorities for scaling impact have emerged.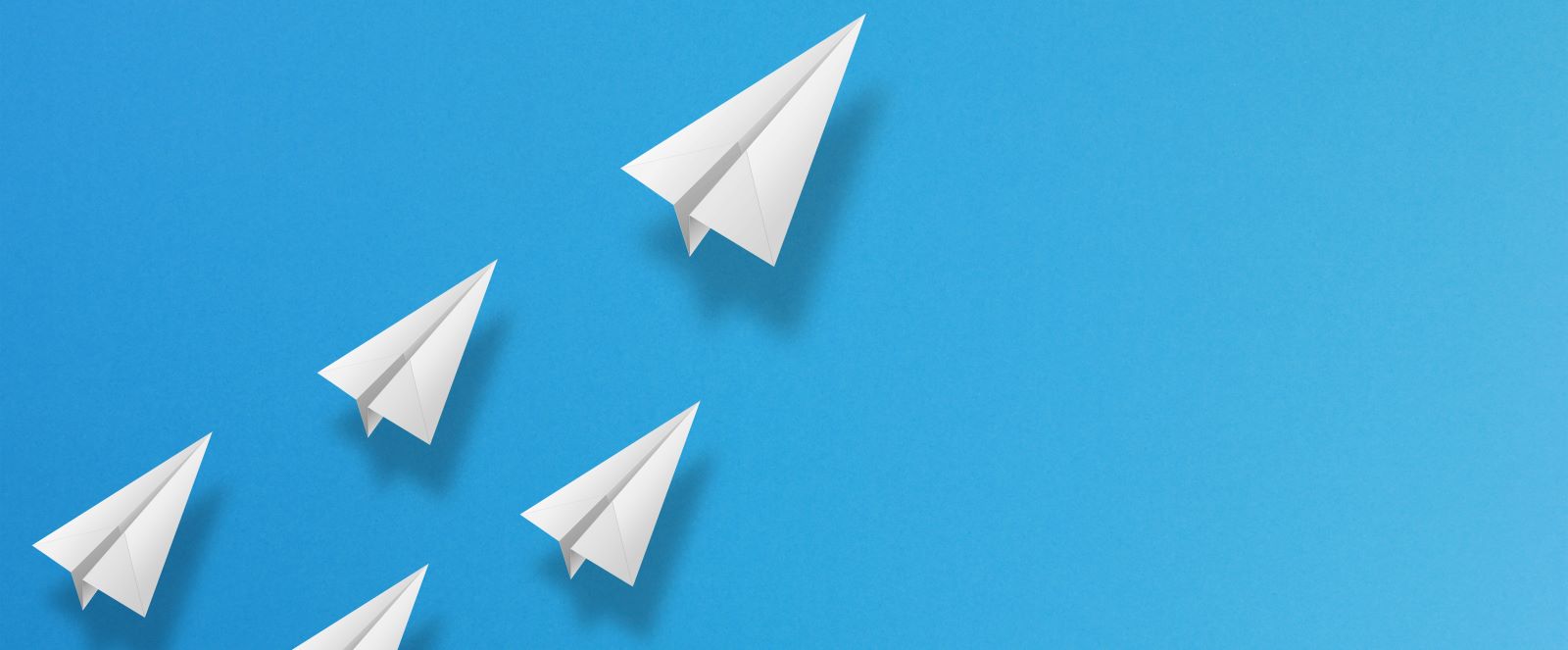 FURTHER ALIGNING PROGRAM DELIVERY
Boys Hope Girls Hope's strategy on further aligning program delivery recognizes that Academy and Residential are not two different "programs;" they are complementary pathways.  While Boys Hope Girls Hope has made significant strides in standardizing programming in recent years, new opportunities have been identified to provide a more consistent experience for scholars in the look and feel of programming delivered across Academy and Residential pathways.
Boys Hope Girls Hope envisions the potential to leverage the strengths of both pathways for the benefit of our scholars.  It is an asset for Residential and Academy scholars to be able to take part in the same robust Boys Hope Girls Hope programming together.  In Residential, the close-knit environment allows Boys Hope Girls Hope to engage closely with young people's needs, challenges, and opportunities: academic, psychological, spiritual, and physical.  The Academies can serve as a pipeline for identifying scholars in need of a new home environment.  At the same time, there may be youth who need Boys Hope Girls Hope Residential accommodations for only a limited amount of time (temporary family illness, etc.), and can then shift back to the non-residential pathway.  In this respect, formalizing these complementary pathways can help Boys Hope Girls Hope meet young people and their families where they are and be nimble as their needs evolve.
Network Headquarters will be working with affiliates to identify the programmatic elements that are core to the Boys Hope Girls Hope experience, or "special sauce," and ensure they are well codified and implemented with high fidelity across Academy and Residential pathways.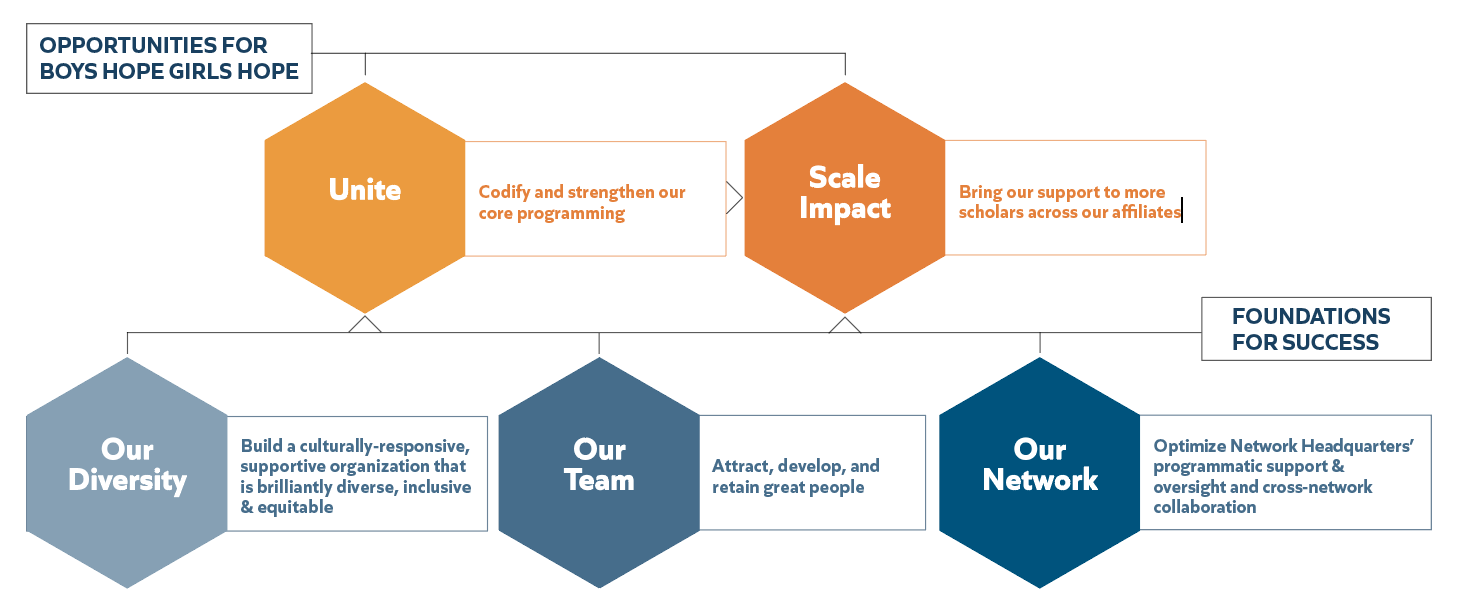 ENCOURAGING SYNERGIES AMONG RESIDENTIAL AND ACADEMY
This work has also surfaced many ways that serving larger numbers of scholars at any affiliate can benefit each of the scholars individually and allow the organization to thrive.  The hallmark Residential pathway requires an understandably large investment for each young person and is there for young people who need a safe place to live.  Outstanding Academies can both extend Boys Hope Girls Hope's impact and help strengthen the Residential model. Bellwether has highlighted four primary benefits of a larger scale program, especially when Residential and Academy can take place in a central location.
Vibrant Community: First, the larger number of scholars creates a more vibrant community.  Peers build off each other's encouragement and support and learn from one another.  Affiliates serving more scholars often welcome young people into the program in cohort classes of eight to 15 per grade level.  In doing so, each class of young people can grow together and support each other into the college years and beyond.  The peer community greatly enhances and compliments Boys Hope Girls Hope's individualized attention and care of each scholar.
Attracting Talent: Second, this dynamic sense of community attracts talent from people looking for a place
to collaborate and grow professionally.  In larger programs, team members have greater opportunities to move into
new positions and learn from and collaborate with other team members.
Economies of Scale: Third, affiliates serving more young people can create economies of scale that allow for more rich and diverse sets of offerings and allow team members to specialize in their roles.  For example, designated team members often carry out cooking, driving, and tutoring at larger affiliates.
These affiliates have been able to bring in specialists to support the scholars.  In New York, an art therapist leads projects that culminate in an annual gallery show in New York.  In Guatemala, a talented choir director developed a renowned youth choir at the affiliate that performs.  Scholars in Northeastern Ohio have courses in STEM while meeting with individual education and career coaches.
Partnerships: Finally, the scale allows affiliates to attract more attention from partner corporations, universities, and foundations.  Schools like Princeton and New York University make visits to the New York affiliate.  Northeastern Ohio has partnered with the Cleveland Browns for motivational and recreational activities with the scholars.  Another benefit is a larger pool of potential applicants for internship and engagement opportunities that draw additional support.  A lower cost-per-child can also land Boys Hope Girls Hope on the radar of new foundations.
EXPANDING ACADEMIES WHERE THEY DO NOT CURRENTLY EXIST
With an expanded footprint comes the need for additional resources.  Therefore, a key priority is finding those resources to pave the way for growth through the generosity of dedicated current supporters and outreach to new individuals, companies, and foundations.
There are several essential considerations as that game plan begins to develop.  Bellwether is working closely with Boys Hope Girls Hope to develop these ideas and consider how they impact the entire organization.  This work includes looking at the opportunities and implications for each affiliate and how Network Headquarters can best support local affiliates as they grow with training; performance management; back-office services like technology, human resources, and finance; and direct programming opportunities and scholarships.
Boys Hope Girls Hope recognizes each affiliate has a unique history and operates in different local environments, so local feasibility must be paired with the Network strategy.  Some affiliates have been in growth mode for several years, while others are thinking about their plans for the next few years now.
Along with the focus on growth, Boys Hope Girls Hope recognizes the critical importance of continued work on building an organization that is diverse, inclusive, and equitable; attracting, developing, and retaining great people; optimizing Network Headquarters programmatic support and oversight; and cross-network collaboration among the 16 affiliates.
The need in each affiliate city is great, and the opportunities Boys Hope Girls Hope provides are vital.
Regardless of the pathway—Residential or Academy— young people thrive and are guided through some of the most critical years and important decisions of their lives with Boys Hope Girls Hope.  The mission, talent, resources, networks, and heart in this Boys Hope Girls Hope community to position the organization well to grow and expand hope in the world.