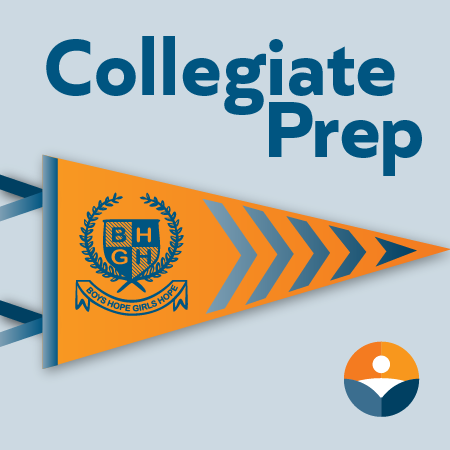 A long-standing annual capstone experience for Boys Hope Girls Hope Residential and Academy scholars
From here, scholars launch their transition to collegians as they continue their journey of academic development and personal growth. Each year, Collegiate Prep has a unique theme, and outstanding speakers are scheduled to train and discuss key topics of relevance and interest. Collegiate Prep is also an opportunity for our scholars to reflect on their personal Boys Hope Girls Hope legacy, including how their lives have been impacted and how they want to use their education and opportunities to serve others in the future.
Write and Deliver Legacy Statements
Advice from Alumni Panels
Fun and Celebration with Scholars from Other Affiliates
Each summer, Boys Hope Girls Hope hosts the class of high school graduating senior scholars at Collegiate Prep. Typically, scholars travel to St. Louis, Missouri for a week filled with learning, connecting, reflecting, and celebrating.
Participants gain exposure to inspiring, world-class guest speakers; networking with professionals across diverse industries and careers; dynamic, interactive workshops focused on critical, college-transition topics, such as:
Time management and balancing priorities in college
Accessing mental health and wellness resources
Navigating college as a first-generation student
Self-care and coping with stress as a collegian
Budgeting and laying the foundation for your financial future
Plus much more!
The soon to be collegians stay on a college campus to get a weeklong experience of living, eating meals, enjoying free time and planned schedules, and navigating college life.
Affiliate team members join the Network Headquarters team as chaperones and current Boys Hope Girls Hope collegians and alumni serve as Legacy Leaders who assist a small group of scholars all week.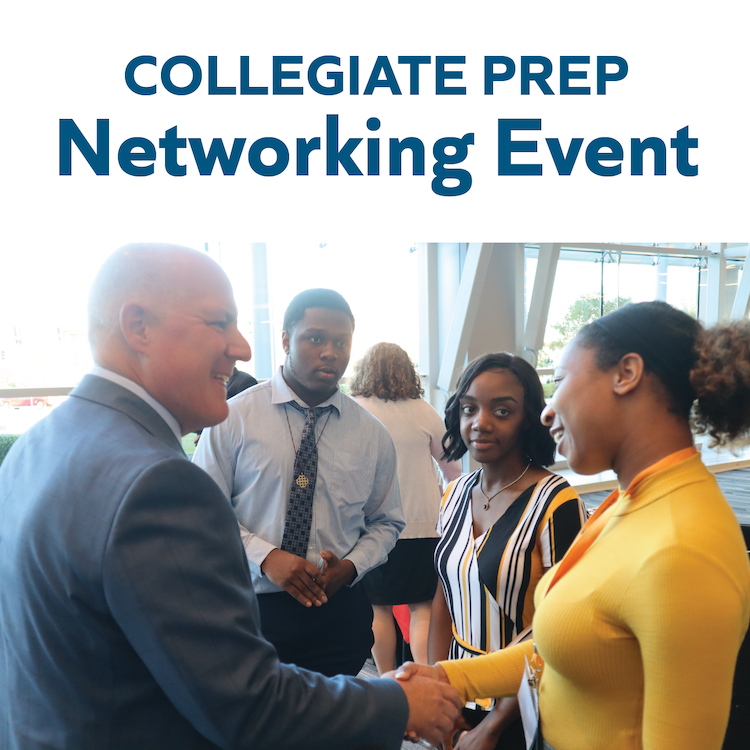 Annual Collegiate Prep Networking Event
The Networking Event is an important part of the Collegiate Prep experience because it gives our college-bound scholars valuable confidence-building time in dialogue with professionals from many industries. The event helps businesspeople to meet great intern and employee candidates, problem-solve, and leave a legacy of shared knowledge. It's a win-win!
Boys Hope Girls Hope is always looking for community-minded professionals to participate in this event, which is a great experience for you and scholars alike!
Volunteers are important to the success of Collegiate Prep. Individuals are needed for everything from transporting supplies, to serving the scholars, to assisting our team with logistics and errands.
When you sponsor Collegiate Prep, you're helping scholars across our Network to travel, receive valuable insight and  information for their upcoming transition to life on campus, and have priceless time to connect with their peers and Boys Hope Girls Hope alumni.
Be at the Collegiate Prep Networking Night as a professional our scholars can connect with, ask questions of, and expand their knowledge of various careers like yours.