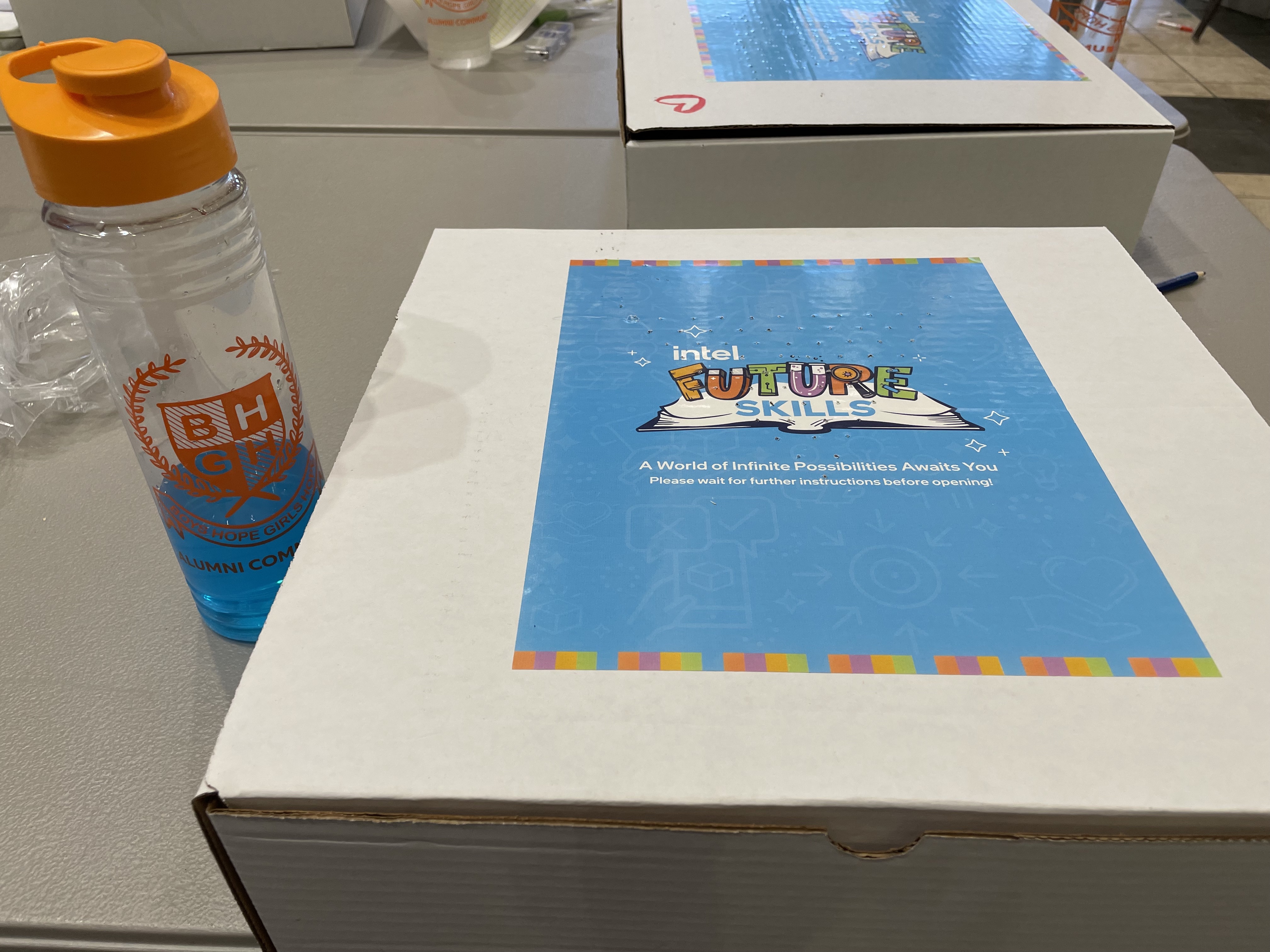 Boys Hope Girls Hope is very grateful to Intel®, in partnership with World Wide Technology (WWT), for making a major investment in its efforts to reach more young people with whole-person development programming in 13 US cities, Mexico, and Guatemala.
The $100,000 Intel RISE Technology Initiative (IRTI) grant is supporting enhancements to the Network-wide curriculum, new technology resources, and a partnership with Arizona State University (ASU) through Boys Hope Girls Hope's My Road program.
My Road has served as Boys Hope Girls Hope's signature online learning experience that consists of a journey of activities, assessments, and benchmarks. The re-development of My Road is transforming the curriculum into a social growth platform for life, college, and career preparation that will strengthen outcomes for scholars and collegians and deepen their shared experiences across all Boys Hope Girls Hope locations. Scholars will have an opportunity to connect with each other, grow by doing both in-person and online activities, and apply the results of those learnings by sharing insights with their peer community across the Network. It is a crucial part of Boys Hope Girls Hope's strategic plan to serve three times as many scholars over the next decade.
"Through our design thinking-based program, students are challenged with hands-on, real-world issues to solve that enable them to think differently, fail fast, and develop a growth mindset."
By connecting Boys Hope Girls Hope to ASU, Intel helped put a key piece into place: the identification of Journey.do as the new platform that connects young people with each other and provides opportunities to thrive in life. The Journey.do framework helps learners lead their own path, set goals that matter to them, and help them achieve those goals by applying real-world stories and support from their peers. Boys Hope Girls Hope could not ask for a better match to what was envisioned for scholars using My Road! ASU is also exploring options for providing access to college credit and micro-credential courses for high school scholars.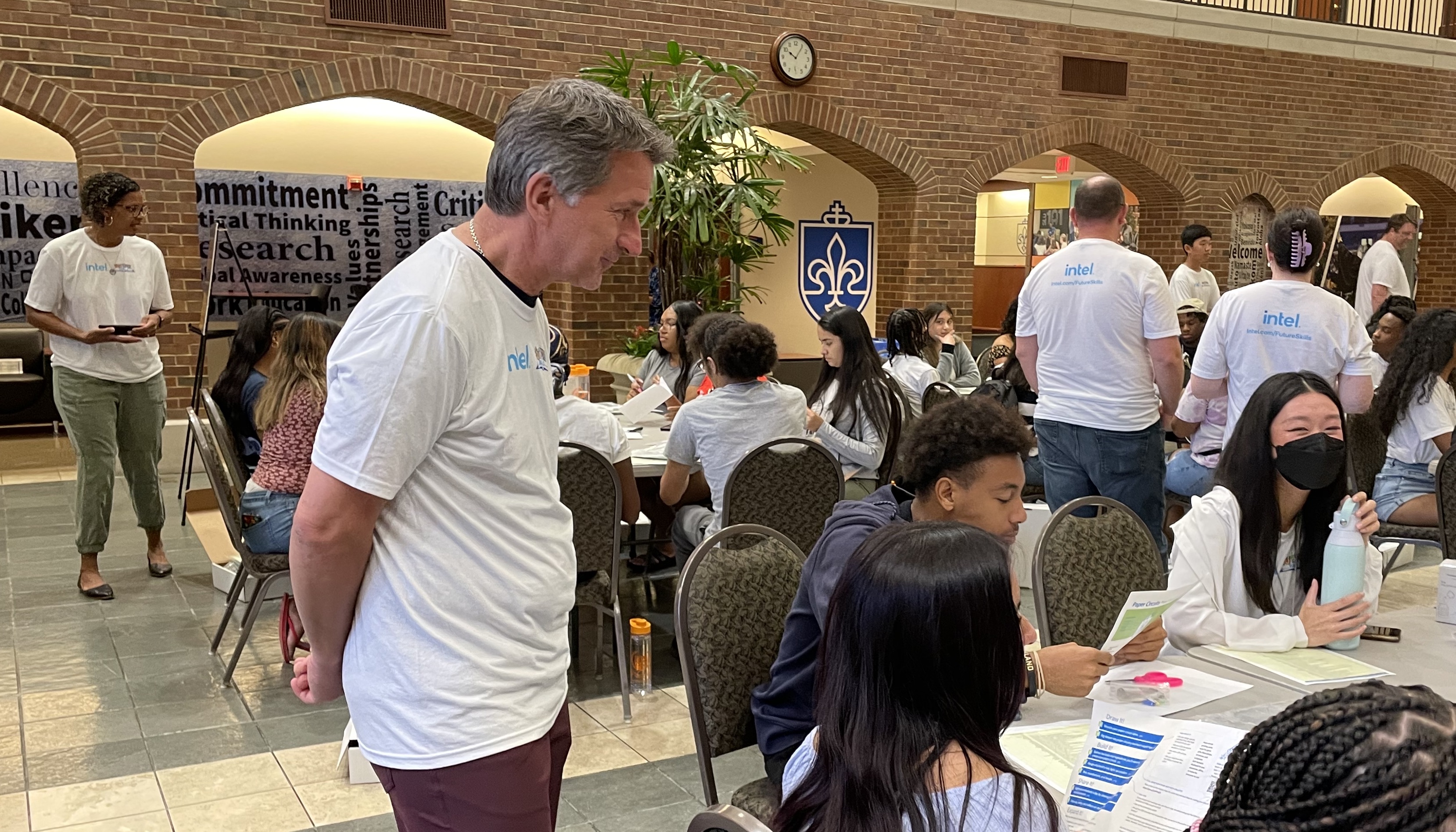 Partners like Intel and World Wide Technology (WWT) are tremendous drivers of the Boys Hope Girls Hope mission by providing not only their dollars, but also the engagement from their employees. In late June, a dozen volunteers from Intel and WWT teamed up to lead an Intel Future Skills Workshop for 80 Boys Hope Girls Hope rising college freshmen from across the US during the annual Collegiate Prep week. The program's unique model is designed to help students build their empathy and communication skills – skills that are essential to their continued success as they embark on this next chapter at college.
"At Intel, we believe that all students should have access to quality STEAM learning. Intel
Future Skills program exists to ensure people of all backgrounds have job opportunities in
technology or any career path they choose," said Laurie Horenstein Egger, K-12 STEAMEducation Senior Program Manager, Intel. "Through our design thinking-based program, students are challenged with hands-on, real-world issues to solve that enable them to think differently, fail fast, and develop a growth mindset.
Boys Hope Girls Hope shares a passion for guiding young people to become career-ready, which is why we are happy to support the impactful work the organization is doing to prepare students for college and beyond."
Boys Hope Girls Hope is guided by the principle that access to quality education, opportunity, and a network of support changes everything for a young person. The enrichment of My Road and access to STEAM programming is vital to helping scholars hone essential skills for successfully navigating every phase of their life journey and thriving long-term. None of this is possible without partners like the Intel and World Wide Technology teams, who have invested so deeply in Boys Hope Girls Hope's scholars and the future impact of this great mission.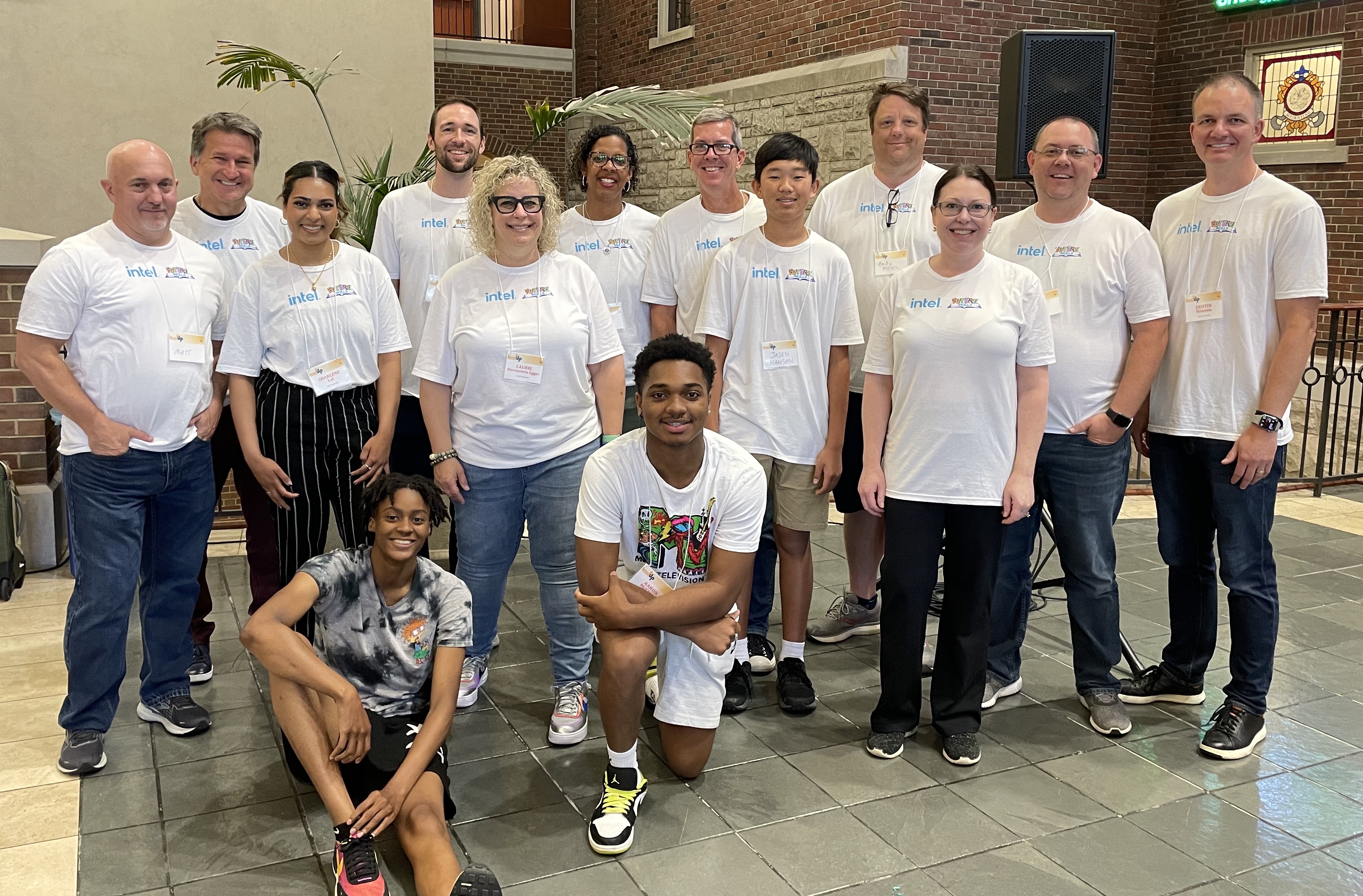 About Boys Hope Girls Hope
Boys Hope Girls Hope nurtures, guides, and connects young people through out-of-school-time programming that addresses academic achievement, physical and mental health, college and career readiness, and leadership and service.   This work is done in close partnership with public and private schools.  Additionally, the organization provides a place of residence and cares for the basic needs of food, shelter, and clothing for many scholars in need of this service.  The program makes a long-term commitment to being there for each young person from middle school, high school, college, and into their early careers. This deep investment has had an impressive impact – 99% of high school seniors enter college, and 90% of collegians persist on their post-secondary path.  Boys Hope Girls Hope alumni go on to become persons for others who positively impact their families and communities. The organization currently serves 1,300 scholars and collegians in Costa Mesa, CA, Phoenix, Denver, Kansas City, New Orleans, St. Louis, Chicago, Cincinnati, Detroit, Cleveland, Pittsburgh, Baltimore, and New York in the US, as well as Mexico and Guatemala.
Intel (Nasdaq: INTC) is an industry leader, creating world-changing technology that enables global progress and enriches lives. Inspired by Moore's Law, we continuously work to advance the design and manufacturing of semiconductors to help address our customers' greatest challenges. By embedding intelligence in the cloud, network, edge, and every kind of computing device, we unleash the potential of data to transform business and society for the better. To learn more about Intel's innovations, go to newsroom.intel.com and intel.com.
About World Wide Technology
Founded in 1990, WWT has grown to become a global technology solution provider with $14.5 billion in annual revenue. With thousands of IT engineers, hundreds of application developers, and unmatched labs for testing and deploying technology at scale, WWT helps customers bridge the gap between IT and the business. By bringing leading technology companies together in a physical yet virtualized environment through its Advanced Technology Center, WWT integrates individually impressive technologies to produce game-changing solutions. Based in St. Louis, WWT employs 7,000 employees and operates more than 4 million square feet of warehousing, distribution, and integration space in more than 20 facilities throughout the world.