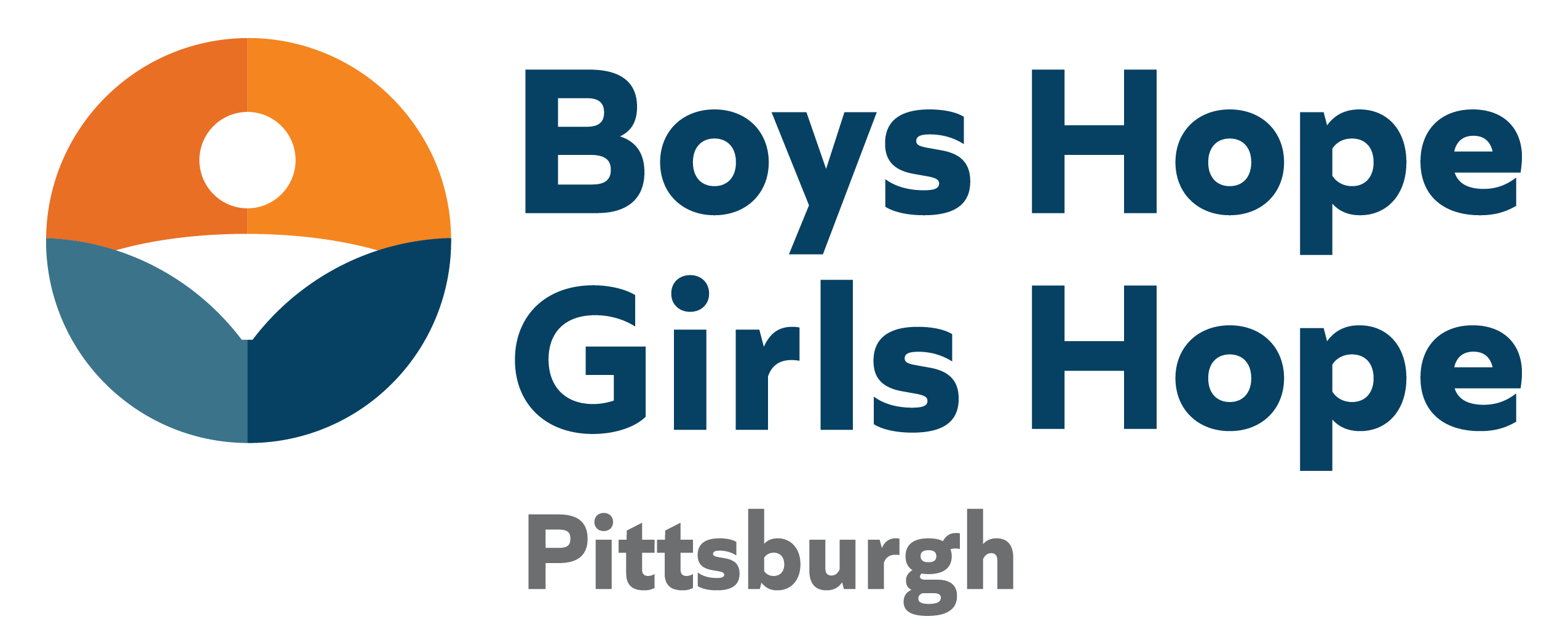 Boys Hope Girls Hope of Pittsburgh selects young people in need with grit, determination and motivation.  We work with them from their critical adolescent years all the way through college and into the launch of their careers.  Our live-in residential program model helps surround them with a nurturing, high-expectations environment where they receive the resources, skills and encouragement to achieve their goals and dreams.
MISSION
To nurture and guide motivated young people in need
to become well-educated, career-ready men and women for others.
About Us
Boys Hope Girls Hope addresses the achievement and workforce development gaps by acting as a bridge to opportunity. Founded in 1977 in St. Louis, Missouri, Boys Hope Girls Hope has helped scholars succeed in school and in life for more than 40 years. We partner with families that face significant social and environmental barriers which impede a child's ability to realize his or her potential. With locations spread across the United States, Guatemala, and Mexico, Boys Hope Girls Hope casts a wide net in order to make as large of an impact on closing these gaps as possible.
Boys Hope Girls Hope creates a strong community around the young people we serve. That's why it is vital that our Network have dynamic team members with the knowledge, skills, and character to advance the mission and role model what success looks like for our scholars.
QUICK FACTS
Deadline: Open Until Filled
Status: Regular Full-Time
Type: Mid-Level/Director Management
Salary: $80-85k Annually
Location: Pittsburgh
Travel: Minimal
The Director of Programs supports the mission and values of Boys Hope Girls Hope. The Director of Programs is responsible for the direction, leadership, and growth of the overall programmatic operations. This is a leadership role that will actively coordinate with and make strategic decisions in absence of the Executive Director of the affiliate. The Director of Programs serves as a role model to other team members and is advised by and, as needed, works closely with the Program Committee of the Board of Directors. This position reports to the Executive Director and serves as the affiliate leader in his/her absence.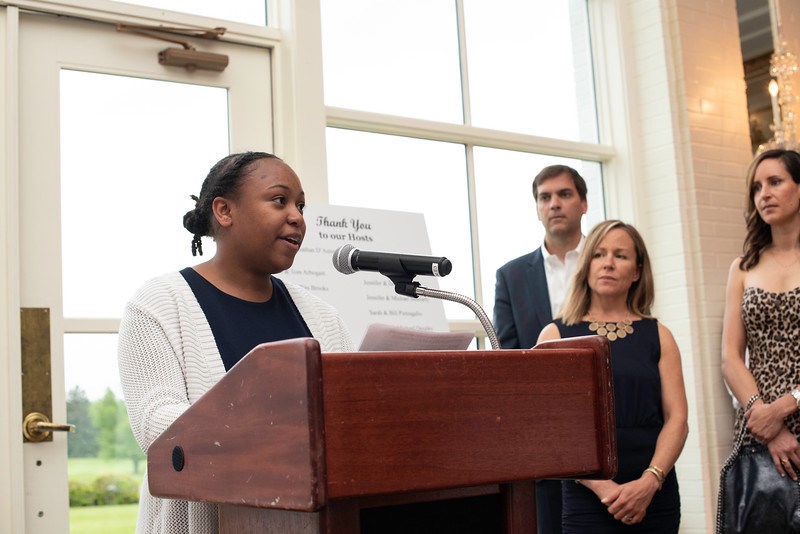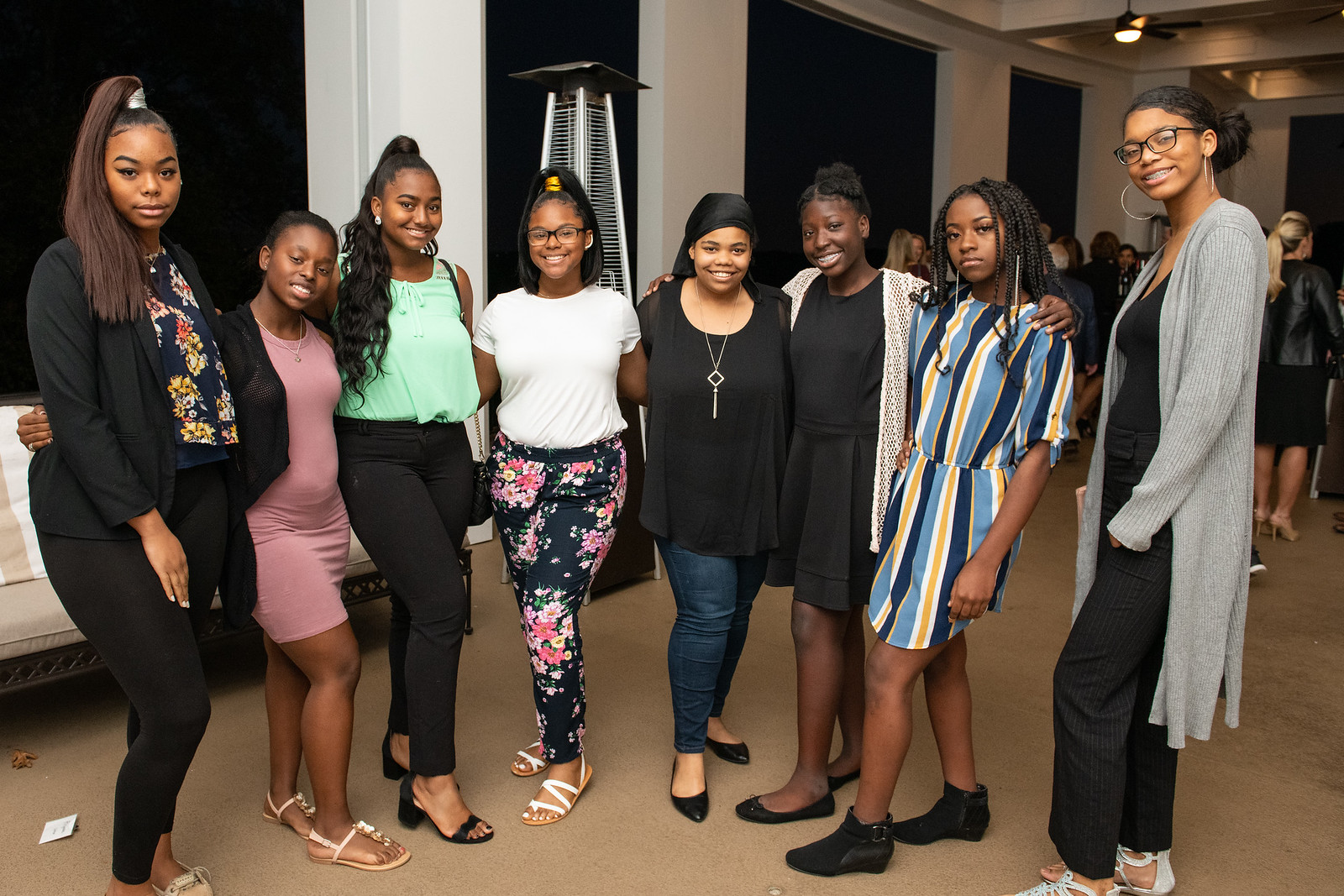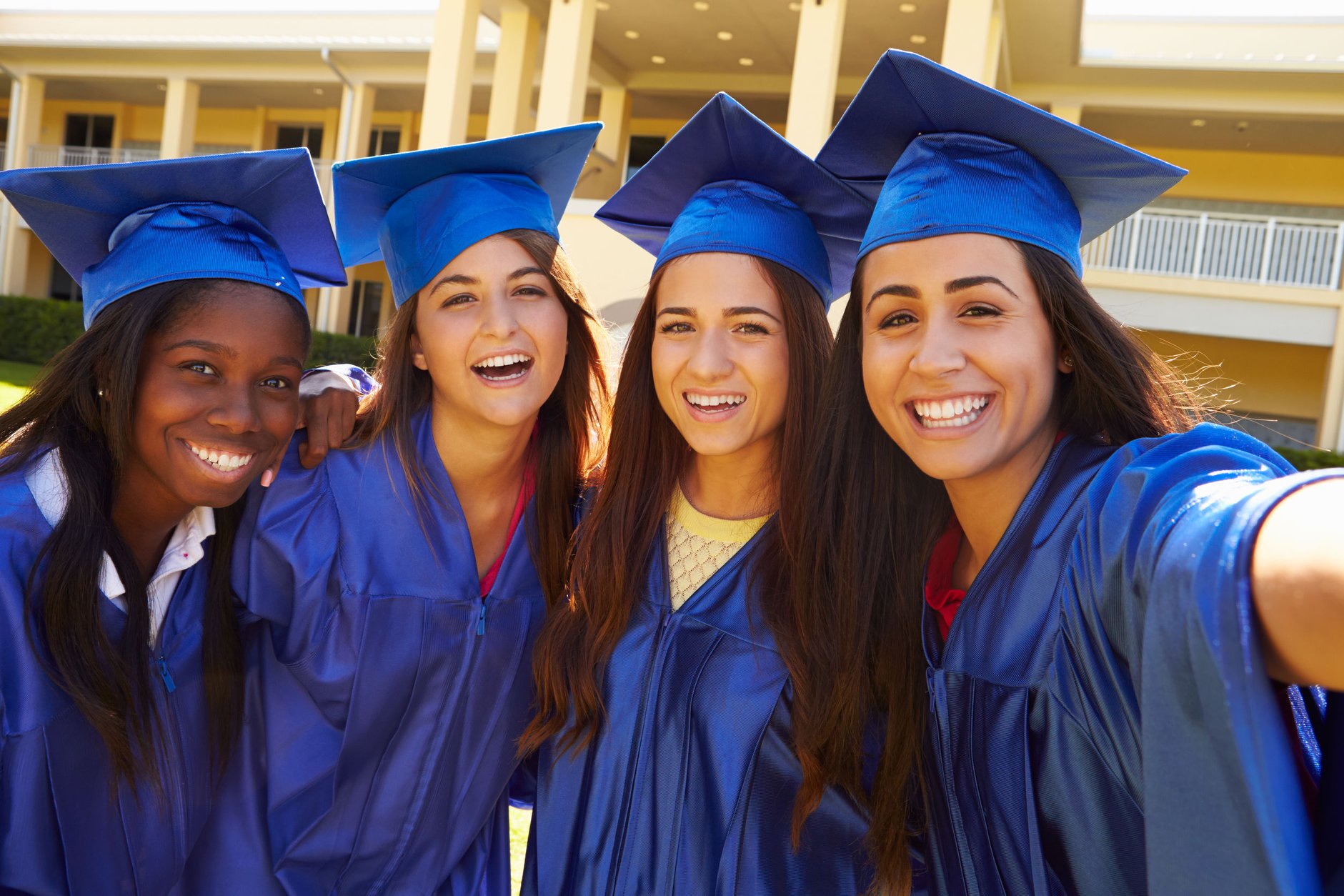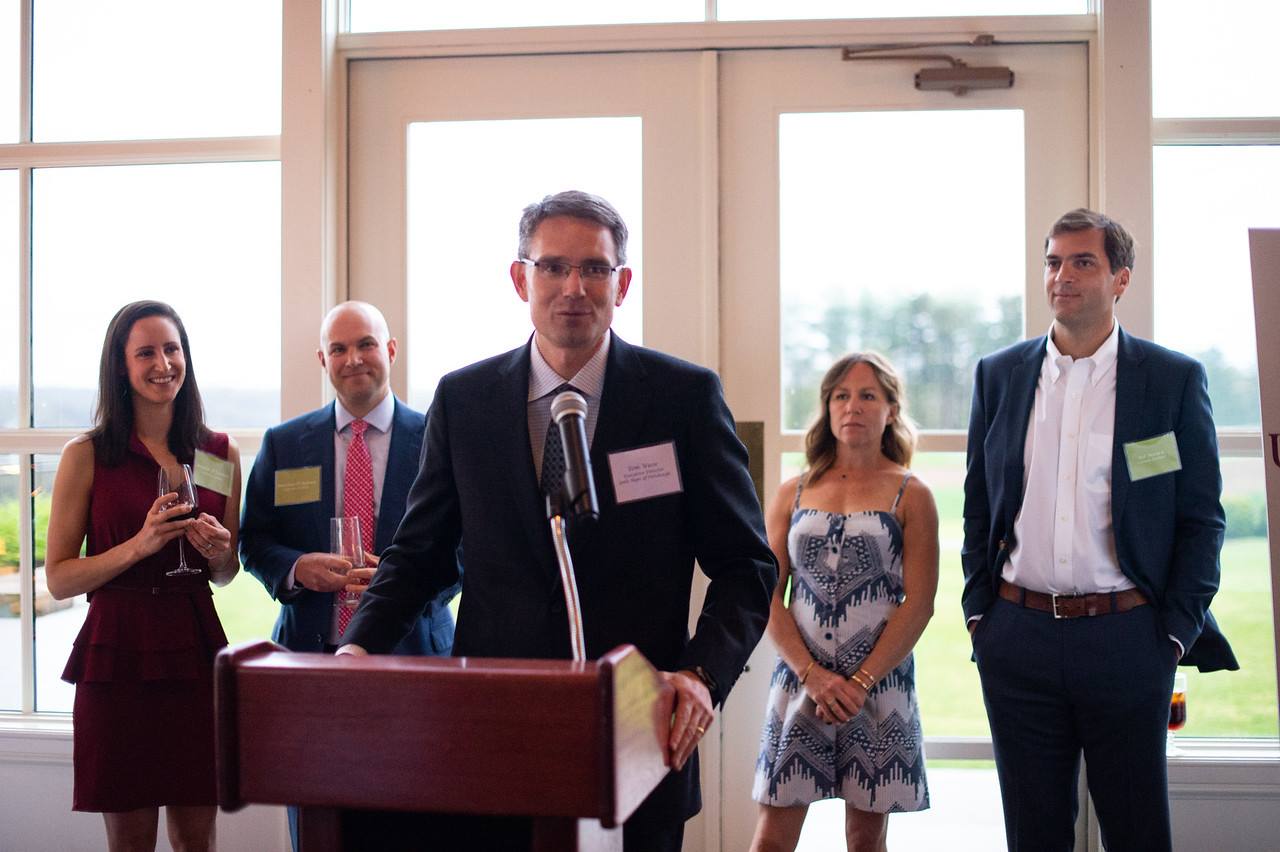 Program Administration and Development
a. Provide the Executive Director, Program Committee and Board with all materials and information necessary to carry out their supervision, governance, and planning responsibilities, especially with regard to Boys Hope Girls Hope and local licensing standards, practice, recruitment of qualified team members, and policies
b. As directed by the Executive Director, works with the Program Committee Chair, develop, facilitate and support effective functioning of program responsibilities through recruiting, and orienting committee members, and ensuring scheduling and efficient running of meetings
c. In collaboration with the Executive Director, understand and ensure compliance with local and Boys Hope Girls Hope Network Headquarters program standards and policies
d. Develop, approve and monitor scholar service plans
e. In collaboration with the Executive Director, ensure compliance with The Department of Human Services, Office of Children, Youth and Families regulations (3800's).
f. With Executive Director, develop and approve annual budget for homes and programmatic activities
g. Program Development to enhance independent living skills, sexual health, healthy relationships and transition to college
h. In collaboration with the Executive Director and Network Headquarters, develop and track intermediate outcomes for scholar success
i. Participate in the on-call rotation
a. Ensure homes are appropriately staffed with diverse and qualified team members according to the staffing model designed by the Board of Directors
b. Recruit, screen, and select direct care team
c. Provide supervision, support, and conduct regular performance reviews of direct reports
d. Provide orientation and ongoing training of direct care team and community volunteers, and ensure that ongoing training and development of team members occur regularly and as scheduled
e. Facilitate and keep minutes for team meetings with each program home
f. Provide direct care and supervision to scholars in case of emergencies and team member vacancies
Community Networking/Referral Management
a. Maintain relationships with current Boys Hope Girls Hope contacts and provide information indicating the number of scholarship opportunities that are available
b. Create and maintain relationships with public, private, and charter schools; social service agencies; faith-based communities; parent groups; and other appropriate contacts in order to educate them on the nature and purpose of Girls Hope
c. Identify, screen, and select children for the program according to Boys Hope Girls Hope admission standards
d. Attend special events and fundraisers.
a. Work with high school juniors and seniors and their primary residential counselors to see that all college admission requirements are completed and submitted in a timely fashion. This includes college applications and financial aid requests.
b. Maintain a weekly record of contacts with each college student
c. Schedule evaluation sessions for each collegian at the end of the semester
d. Update and maintain local and Network Headquarters college policies
e. Arrange to visit collegians on campus at least annually
f. Assist collegians in securing summer internships
a. Serve as liaison to families; supporting and assisting parents/legal guardians of scholars in fulfilling their role to support scholars
b. Facilitate and ensure regular communication and positive relationships with parent/legal guardians and their participation in the program
a. Communicate with and maintain positive relationships with neighbors and neighborhood groups
b. Develop and sustain positive relationships with community resource providers
c. Develop and sustain partnerships with schools
A bachelor's degree (master's degree preferred) in Social Work, Psychology, Criminal Justice, Guidance and Counseling, Human Services Administration, Sociology, Education, or a related human services field and two years of experience or, a bachelor's degree in one of those fields of study with at least four years supervisory experience in child welfare or youth development is required. Applicant must be at least 21 years of age. The position requires the following competencies for success:
Experienced leader with proven track record of building and retaining strong teams
Able to communicate clearly and effectively with adolescents, their guardians or parents, supervisees, co-workers and supervisors, teachers and other audiences verbally and in writing
Able to set, measure and implement programmatic goals
Able to provide constructive feedback and supervision of team
Knowledge of residential care practice and licensing regulations
Ability to interpret testing and evaluations
Computer proficiency with Microsoft Office and Microsoft Teams
Ability to manage several projects and activities at the same time
Problem solving and critical thinking skills required, with the ability to handle stressful situations with a calm and approachable demeanor
Sensitivity to different religious backgrounds, and cultures
Maintains professional work habits and dress
This position has the potential for a career ladder move as a future Executive Director with the right candidate in this role.
The position will require certification in first aid, CPR and Therapeutic Crisis Intervention, and complete all trainings required by the Pennsylvania Department of Human Services, Office of Children, Youth and Families.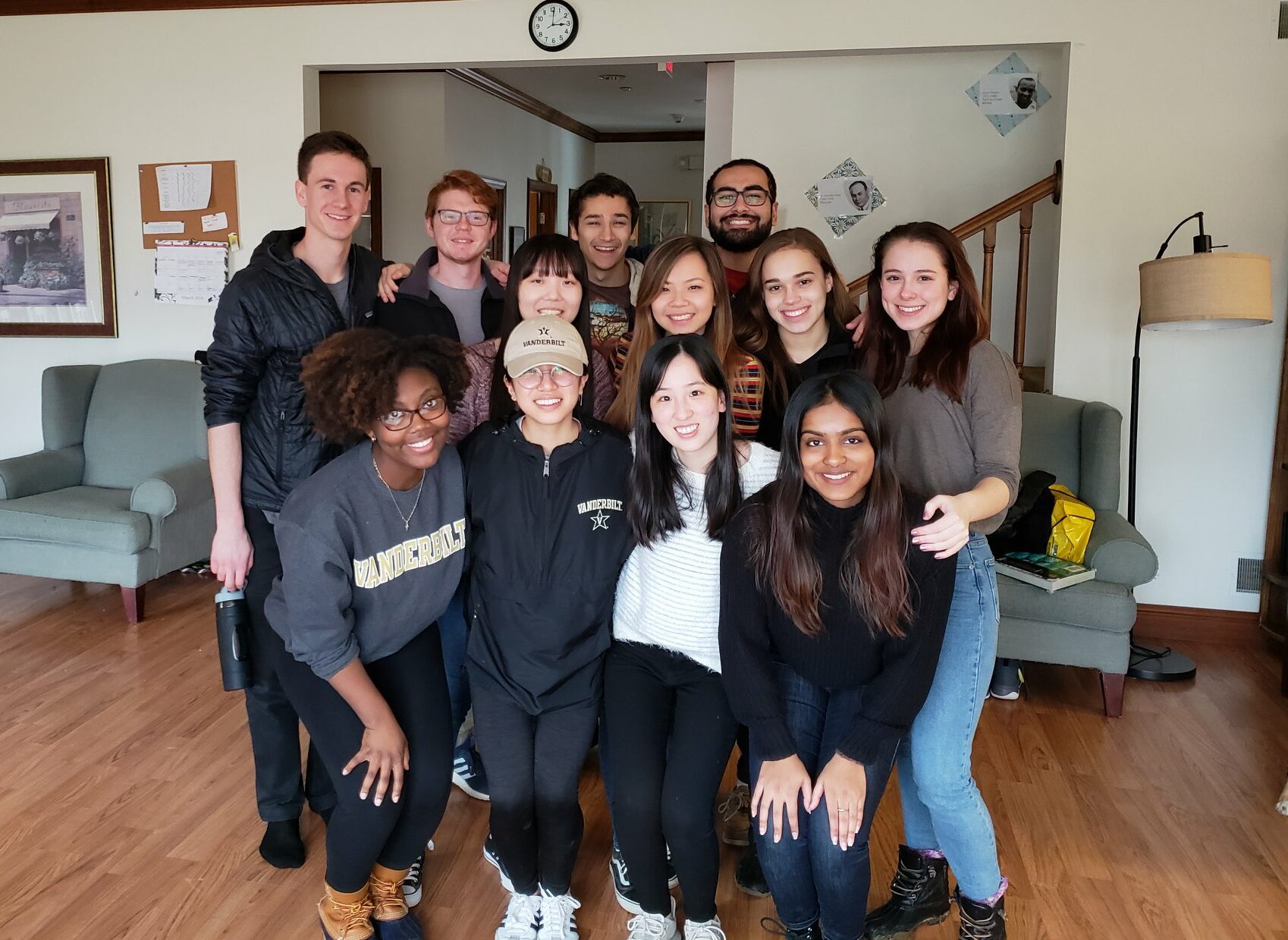 Visit our careers page to learn more about our benefits and application process.
Or, click the APPLY button below, select the position you are applying for from the career search dropdown, and click Submit Resume button. Be prepared to include a cover letter and salary requirements for consideration. We can't wait to hear from you!
LEARN MORE ABOUT THE CITY OF PITTSBURGH!
EQUAL EMPLOYMENT OPPORTUNITY AND NON-DISCRIMINATION
Boys Hope Girls Hope is an equal opportunity employer. Applicants are considered for any position applied for without regard to race, ethnicity, color, national origin, ancestry, religion, sex, age, disability, military service, sexual orientation, marital status, genetic information, or any other basis prohibited by Federal, state, or local law.  Learn more about
our commitment to Diversity, Equity and Inclusion
.

The Boys Hope Girls Hope Network is constantly growing with team members, including paid employees and long-term volunteers, working together to serve an ever-increasing population of young people across the United States, Guatemala, and Mexico. With your enthusiasm to join us, our potential for an even wider reach is limited to nothing!