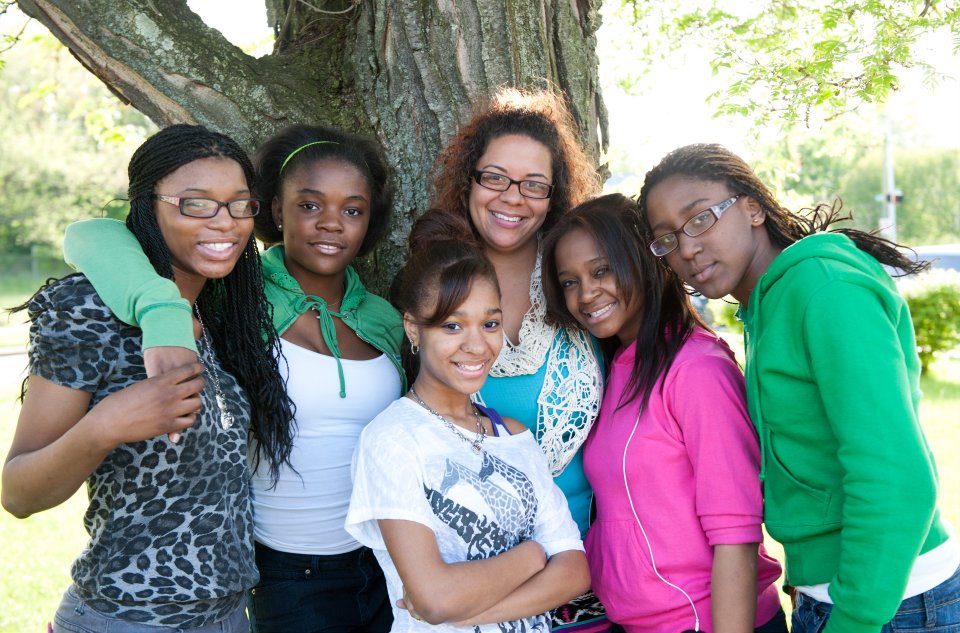 Boys Hope Girls Hope is seeking experienced and energetic 'people for others' to fill this important live-in full-time role
As a Residential Counselor at Boys Hope Girls Hope, you will have an opportunity to be part of a strong, committed, energetic team that embraces diversity and the unique gifts of its team members. Our dedicated and talented team works with young people in need from their critical adolescent years all the way through college and into the launch of their careers. We do this work through our affiliates located in 15 cities across the United States and in Latin America.
About Us
Boys Hope Girls Hope addresses the achievement and workforce development gaps by acting as a bridge to opportunity. Founded in 1977 in St. Louis, Missouri, Boys Hope Girls Hope has helped scholars succeed in school and in life for more than 40 years. We partner with families that face significant social and environmental barriers which impede a child's ability to realize his or her potential.
Boys Hope Girls Hope creates a strong community around the young people we serve. That's why it is vital that our Network have dynamic team members with the knowledge, skills, and character to advance the mission and role model what success looks like for our scholars.
MISSION
To nurture and guide motivated young people in need
to become well-educated, career-ready men and women for others.
QUICK FACTS
Deadline: Ongoing
Status: Full-time
Type: Employment Agreement
Location: Flexible
Travel: No
As a Residential Counselor, you will support and facilitate the operations of a Boys Hope Girls Hope Residential Program home to create a family atmosphere that supports the development of the whole child. The Residential Counselor is part of a team of professionals and volunteers. This is a trusted position within the program and a role model for our scholars within the program setting.
COMMITMENT TO YOUTH DEVELOPMENT
Passionate about nurturing and guiding young people, and providing them opportunities for achievement and success
Routinely exceeds expectations; great attitude and work ethic
Committed to collaboration, accountability and teamwork

Nurturing and guiding scholars
Assisting with daily decisions regarding health, behavioral management, safety, and discipline according to program policies and practices
Focus on homework, test preparation, and other academic support for our scholars
Collaborating with the program team to create a healthy physical, emotional, social, and spiritual environment, to enhance the academic development of scholars living in the home.
Developing and maintaining parent and/or guardian relationships and involvement in their child's life and the program
Build college, career, and life skills
Implementing various programs, assessments, and curricula to prepare students for transitions, employment, summer programming, college, and independent living
Completing required documentation daily for scholar and house files such as appointments, logs, medications
Meeting regularly with team members, scholars, and families to develop Individual Service Plans and to monitor progress on related goals.
Minimum of 2-4 years of college education; a bachelor's degree is preferred
Five (5) years of experience working with adolescents is required
Strong written and oral communication skills
Strong organizational skills
Ability to work independently and within a team environment
Must have a current driver's license with a good driving record of at least three (3) years
Visit our careers page to learn more about our benefits and application process.
Or, click the APPLY button below, select the position you are applying for from the career search dropdown, and click Submit Resume button. Be prepared to include a cover letter and salary requirements for consideration. We can't wait to hear from you!
EQUAL EMPLOYMENT OPPORTUNITY AND NON-DISCRIMINATION
Boys Hope Girls Hope is an equal opportunity employer. Applicants are considered for any position applied for without regard to race, ethnicity, color, national origin, ancestry, religion, sex, age, disability, military service, sexual orientation, marital status, genetic information, or any other basis prohibited by Federal, state, or local law.  Learn more about our commitment to Diversity, Equity and Inclusion.

The Boys Hope Girls Hope Network is constantly growing with team members, including paid employees and long-term volunteers, working together to serve an ever-increasing population of young people across the United States, Guatemala, and Mexico. With your enthusiasm to join us, our potential for an even wider reach is limited to nothing!