Envisioning the Next Big Phase of the Boys Hope Girls Hope Scholar Journey
"I like the idea of having a network-wide gathering earlier in our scholars' academic careers. They will be able to connect with different affiliates and begin to think about college."
For many years, Boys Hope Girls Hope Network Headquarters and affiliate team members have grappled with how to expose scholars to partner schools prior to applying to college. After careful consideration and many conversations, a new network-wide program will debut in the Summer of 2023, titled Envision U.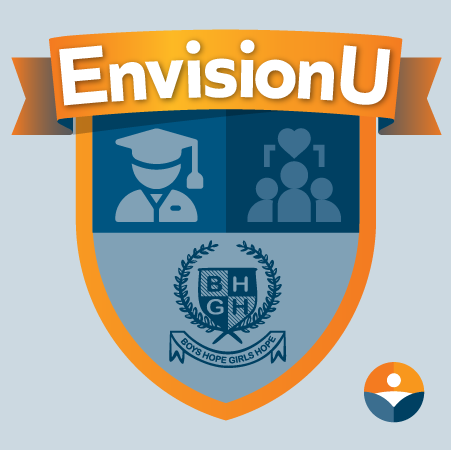 Boys Hope Girls Hope has traditionally hosted Collegiate Prep at a partner school, Saint Louis University, each summer. A capstone experience for the Network's graduating class, the program was a chance to celebrate the milestone of completing high school and prepare scholars for the next stage of their postsecondary journey. Envision U will take place June 20-23 at St. Olaf College in Northfield, MN, another one of Boys Hope Girls Hope's excellent university partners.
Envision U, which replaces Collegiate Prep, will be for rising high school seniors. The program will provide an opportunity for scholars to connect with their peers and the Network sooner, reflect on their experience at an earlier stage, and explore college and career opportunities well before they begin the application process.
"I like the idea of having a network-wide gathering earlier in our scholars' academic careers," says Vernon Green, Scholar and Collegian Success Coordinator for the Illinois affiliate. "They will be able to connect with different affiliates and begin to think about college." Green is an alumnus of St. Olaf, graduating in 2022.
Envision U will allow scholars time for critical reflection to think about their journey and envision the future through self-expression activities and service projects. Scholars will also have the chance to prepare for college through breakout sessions led by affiliate team members around the college planning process and via an in-person college fair. The fair will feature several college and university partners. The scholars will also tour two local partner schools, Carleton College and the University of St. Thomas. The goal is to host Envision U at different partner schools each year, including Saint Louis University, in the future.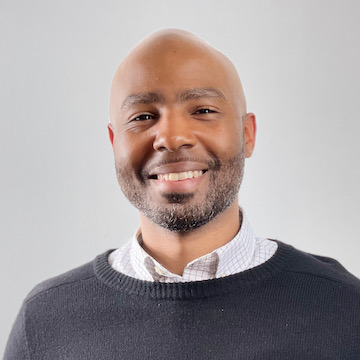 James Williams is the Director of Postsecondary Success and Strategic Partnerships. James leads college, career, and alumni programming for the Network, supporting affiliate capacity in these areas, and managing partnerships with universities, intern placements, and peer organizations.