Our commitment to diversity, equity, and inclusion
At Boys Hope Girls Hope, we're passionate people from all walks of life
united as One Team One Mission.
The strength of our Network is in our diversity,
and in the amazing depth of potential within each individual.
Built into our DNA is a commitment to family-like settings that create a sense of belonging.
That means
valuing connection
, listening,
validating
, seeking to understand, and building trust.
And because more than 90% of our scholars, collegians, and alumni are people of color,
we are committed to
assembling
teams and boards that represent the communities of young people we serve.
Their safety, well-being, experiences and opportunity
are intrinsic to the pursuit of our mission.
As we invest in each
scholar
and team member
, we are also working to expand cultural fluencies
that support a world where access, equity and inclusion are afforded to all.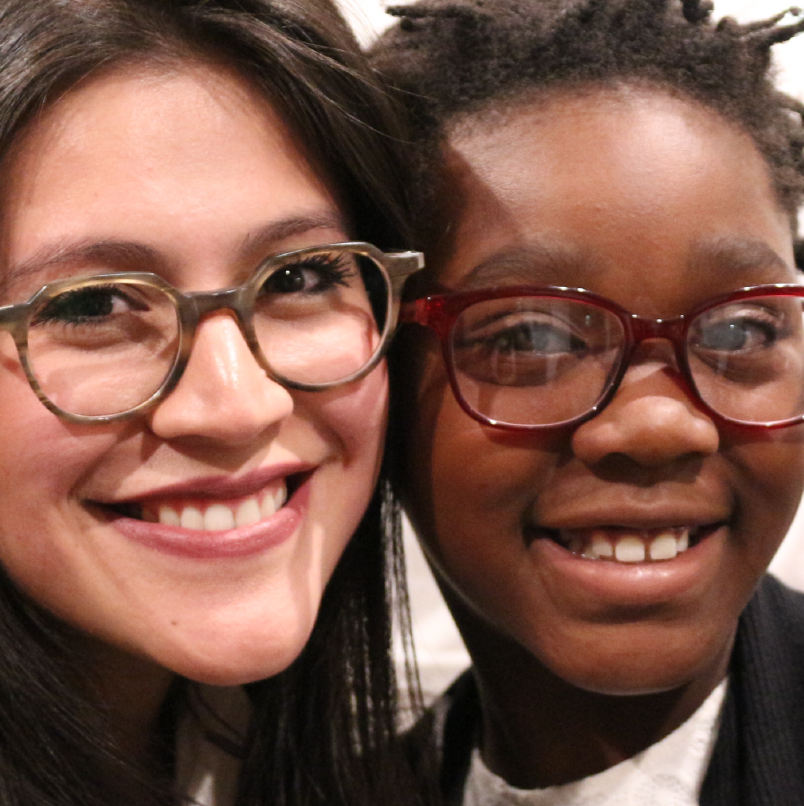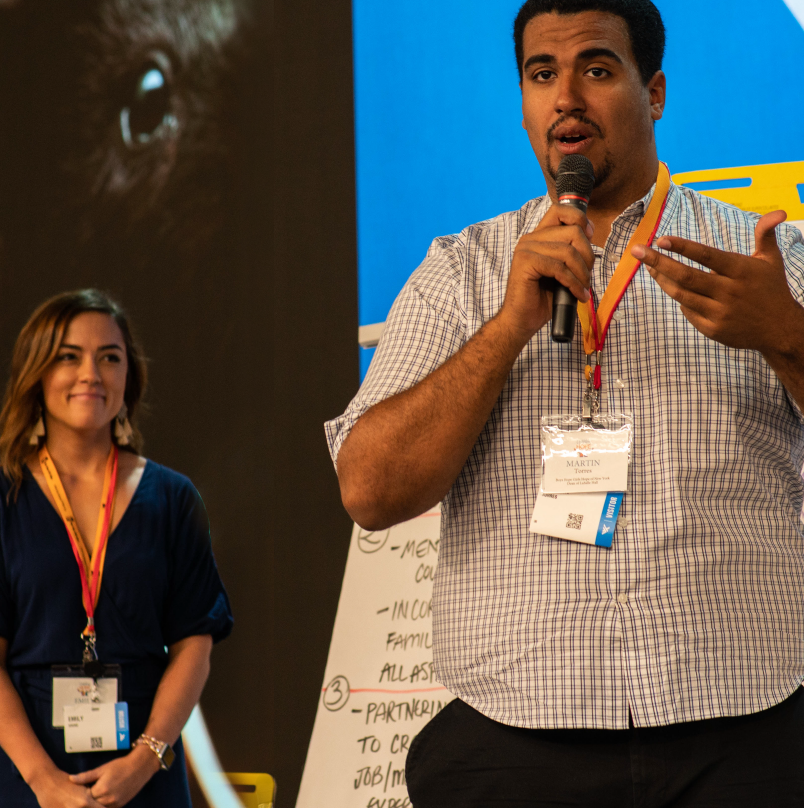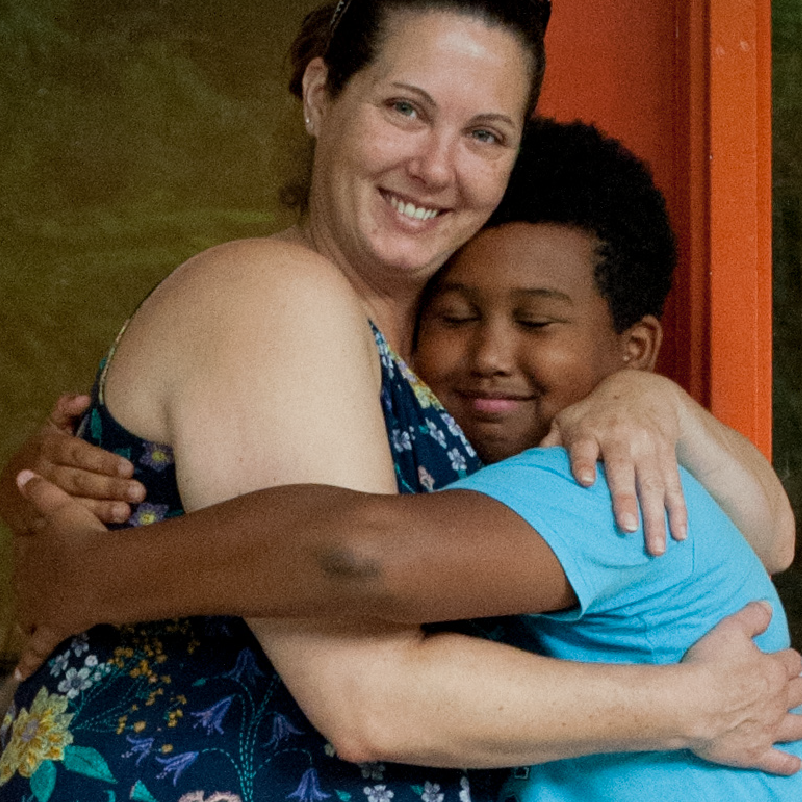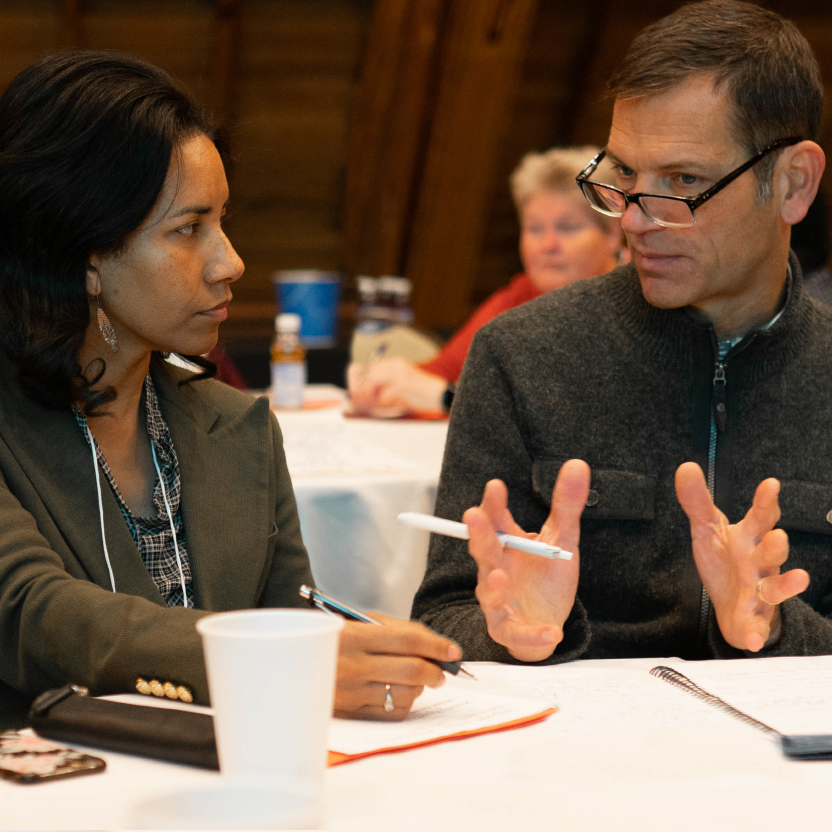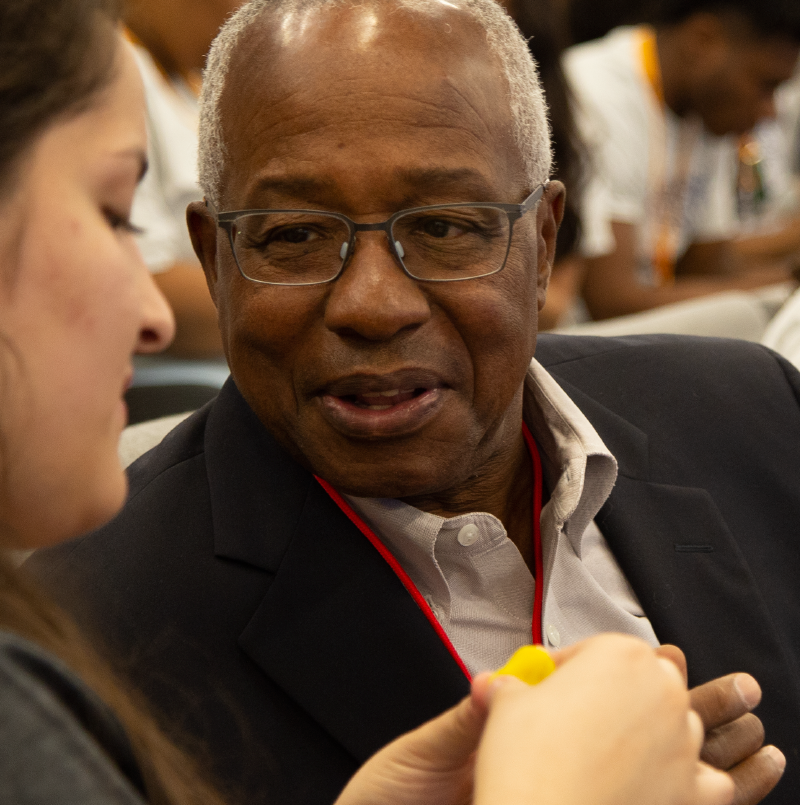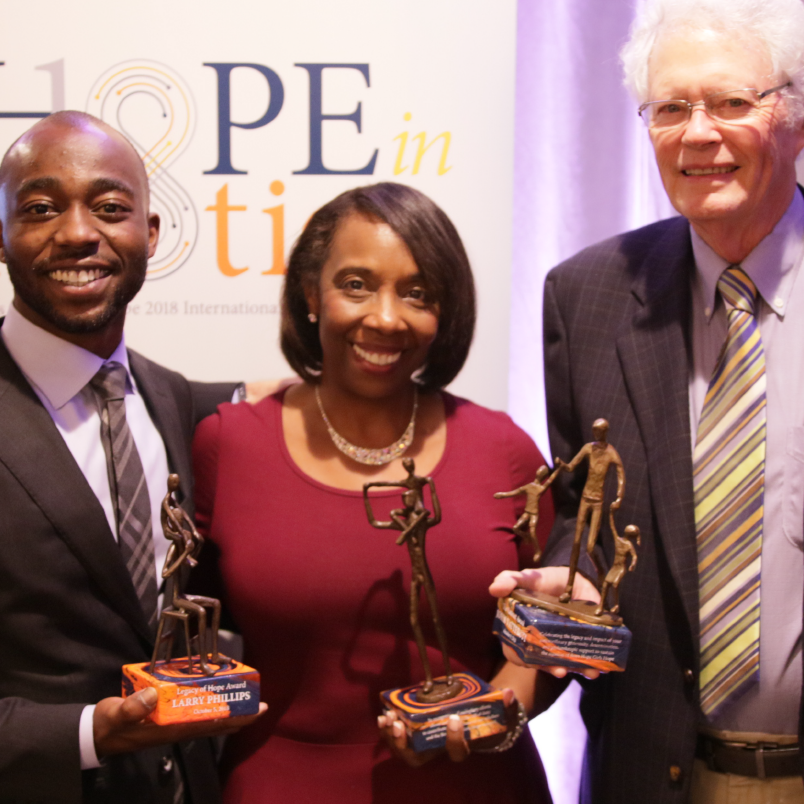 Our aim is to continue moving forward
toward equity and inclusion together.
How we're building and fostering inclusion across our Network
Boys Hope Girls Hope has a longstanding commitment to diversity. As an organization, we are dedicated to creating avenues for authentic dialogue within our community and with our partner organizations about how we can better understand each other's experiences, and help to create new solutions for true equity, inclusion, and opportunity.
ALL In is an ongoing Boys Hope Girls Hope signature program where scholars, collegian coaches, team members, volunteers, and young people from other youth-serving organizations gather virtually for 10 weeks to investigate their own identities, talk about and research systemic issues in their communities, and plan meaningful service projects to address them. Learn more about ALL In.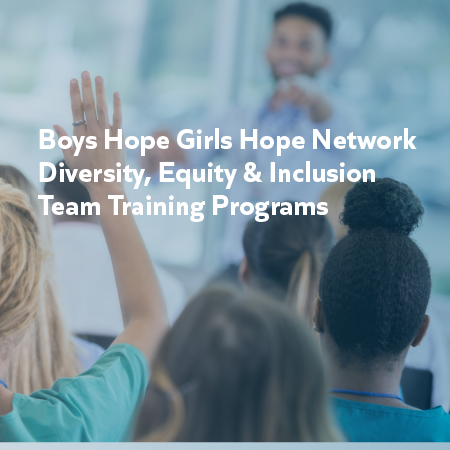 TEAM AND BOARD MEMBER TRAINING
The Boys Hope Girls Hope Network is enhancing its training programs by partnering with Traliant to deliver effective diversity training that raises awareness of the importance of working together with people from different backgrounds, cultures, and beliefs. Our team members are learning how to recognize and manage behaviors that can undermine our work with our scholars, along with positive actions that, together with a deep organizational commitment and the right policies, can create a culture in which everyone has opportunities to thrive. The training includes: Workplace Diversity, Inclusion & Sensitivity; Unconscious Bias; and Microaggressions in the Workplace.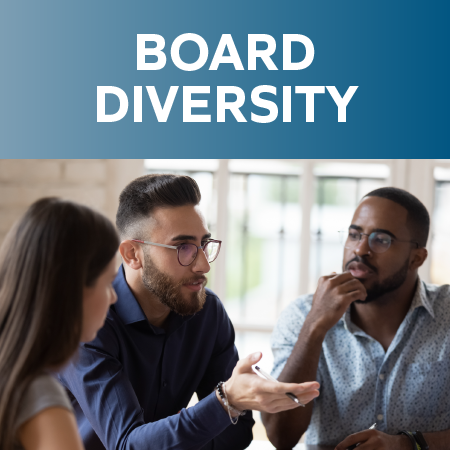 Boys Hope Girls Hope is working to diversify on all levels—racially, culturally, gender, background, and experience—especially among our board leadership. Making our organization more diverse, equitable, and inclusive includes a commitment from all leaders to listen, learn and grow together. Fantastic people with varying professional expertise and a desire to contribute, who come from diverse backgrounds, are joining our boards and helping us to become stronger. The Network Board has undergone a transformation, now standing at 30% BIPOC representation.  Working together, we're ensuring each affiliate also has a broad range of people on its board in consideration of its community and the young people we serve. Representatives from each board have been trained on Increasing Board Diversity by Brenda Asare of The Alford Group, and every affiliate board is encouraged to have a diversity committee.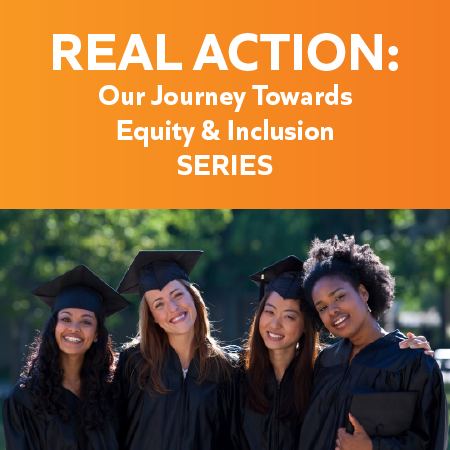 Our entire Network gathers for periodic dialogue about various subjects related to diversity, equity, and inclusion. From reading and discussing our book club selections to tackling courageous conversations about our diverse experiences, we continue to learn and offer safe spaces for our community to connect and build understanding.
DIVERSITY & INCLUSION ACTIVITIES
We're proud to have worked with outstanding leaders over the past several years to dialogue with and train our team members and boards, leading important conversations with our Network about diversity, equity, implicit bias, racism, and equipping our scholars for the world "as it is" while helping them develop their voices for change.
We strongly believe that continuing to make diversity, equity, and inclusion central to our strategic plans are critical to our future success and the sense of identity, confidence and preparedness of our scholars. We are in solidarity with and answer the call to helping end the racism, exclusion, and bias that members of our Boys Hope Girls Hope extended family and the communities we serve face all too often.