We're working to triple the number of young people served by 2035!
Boys Hope Girls Hope
A long-term commitment of nurturing support, education
and guidance from middle school into career launch
Hope is for everyone.
We give young people the access, opportunity, and network
they need to leverage their strengths and reach their goals.
 Boys Hope Girls Hope is a nonprofit organization
with affiliates in cities across the United States and in Latin America
serving more than 1,200 young people in Residential and Academy settings.
To nurture and guide motivated young people in need to become well-educated, career-ready men and women for others. Youth and their families are facing economic, systemic, or circumstantial barriers that limit their hope and possibilities. We develop lifelong learners who are prepared for 
college and have the agency and confidence to choose a postsecondary path that maximizes their purpose, passion, and potential. We help young people gain 21st century skills to be competitive for internships, jobs, careers, and leadership now and in the future. We cultivate generosity, service, reflection, awareness of societal needs, and the courage to be a change-maker—inspired 
by the Jesuit value of being a person for others.
Boys Hope Girls Hope scholars have inspiring grit, motivation, capacity, and promise
and partner with us for access to a quality education and skills that will give them a chance
to thrive in life and make a difference in their communities.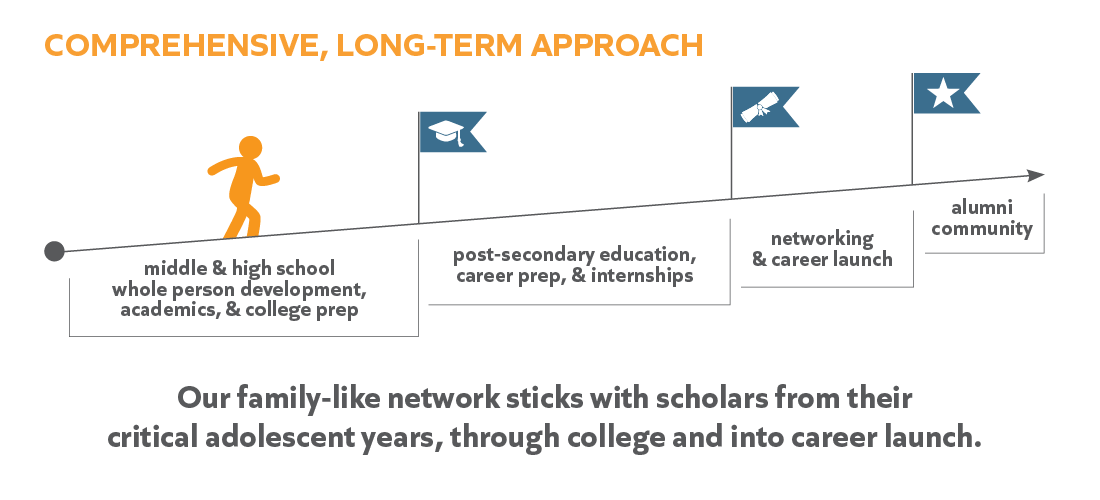 WHERE WE WORK
Arizona • Baltimore • Cincinnati • Colorado • Detroit • Guatemala • Illinois • Kansas City • Mexico • New Orleans • New York • Northeastern Ohio • Pittsburgh • Southern California • St. Louis
OUR NETWORK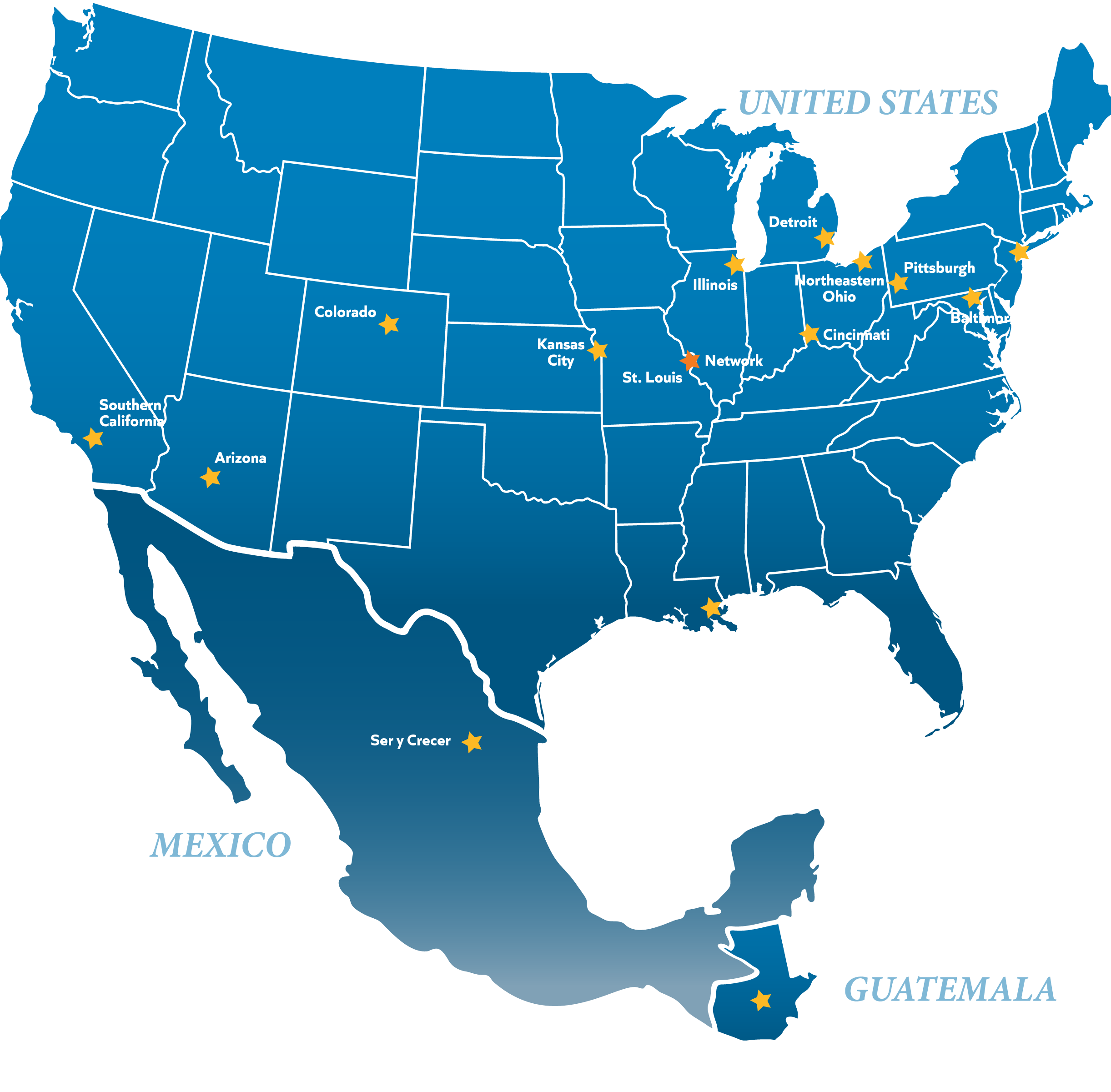 Boys Hope Girls Hope is committed to diversity, equity, and inclusion.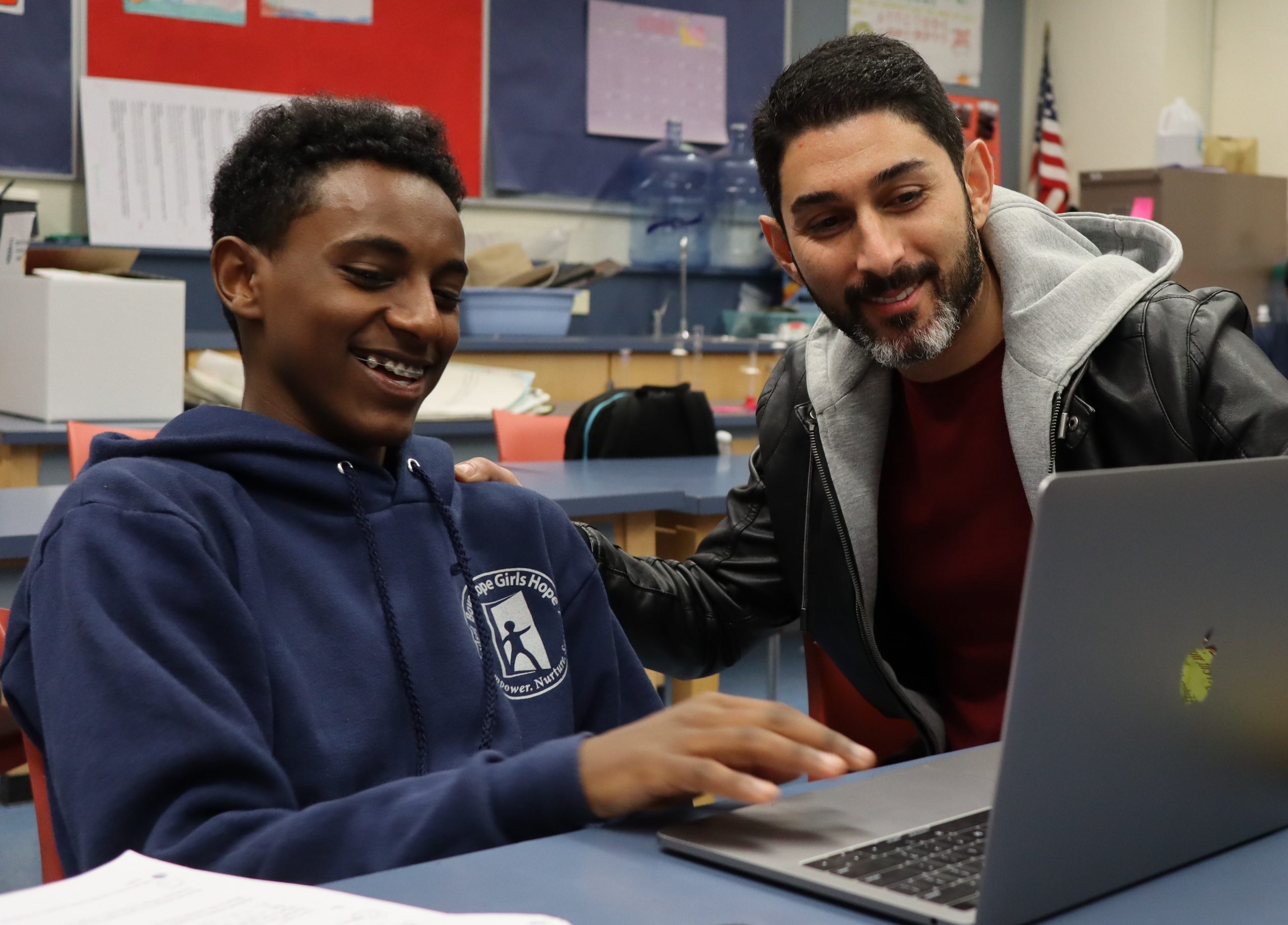 CAREERS AT BOYS HOPE GIRLS HOPE
This is work with a purpose. Our scholars have unlimited potential. They are the hope, and our team members walk alongside them to nurture and guide them in their educational and life journey.
Explore the hope-filled stories of our young people.