We are Boys Hope Girls Hope
We believe every young person should have hope for the future and believe they can make a difference in the world.
Sometimes, the challenges young people and their families are facing—economic, systemic, or circumstantial barriers—get in the way, and it can seem like their possibilities are limited. Still, they put one foot in front of the other, go to school, work hard, and do their best. They want more.
That's where Boys Hope Girls Hope comes in.
Our dedicated team spends many hours per week, year after year, with our young people, who are selected for their motivation and determination and called Boys Hope Girls Hope scholars. Together, we navigate each step in their journey of education, experiences, activities, skill-building, personal growth, leadership, and service. Once in the Boys Hope Girls Hope family, they have lifelong relationships, a network of support into career launch, and a supportive community throughout their adulthood as alumni.
To nurture and guide motivated young people in need to become well-educated, career-ready men and women for others.
These are the fundamental and distinctive characteristics of our organization.
We believe in the transformative power of education to develop lifelong learners.
Service and Community Engagement
We believe in the Jesuit-inspired, values-centered hallmark of building "persons for others."
Family-like Settings to Create a Sense of Belonging
We believe youth derive their energy and sustenance from exposure to nurturing environments.
Long-Term and Comprehensive Commitment
We believe an enduring relationship with youth holds the most promise for attaining positive outcomes.
We believe that a loving God cares about the life of every individual and we manifest this belief.
Voluntary Participant Commitment
We believe in the motivational power of self-selection into the Boys Hope Girls Hope program.
Our partners and contributors help us make round-the-clock investments in young people's lives, educations, and futures.
Boys Hope Girls Hope is a learning and growing organization.  We don't rest on hope alone, but we roll up our sleeves as a Network and have courageous discussions about how we can improve and scale to serve more young people in need.  We welcome you to be a part of our growth!
Boys Hope Girls Hope is a learning and growing organization.  We don't rest on hope alone, but we roll up our sleeves as a Network and have courageous discussions about how we can improve and scale to serve more young people in need.  We welcome you to be a part of our growth!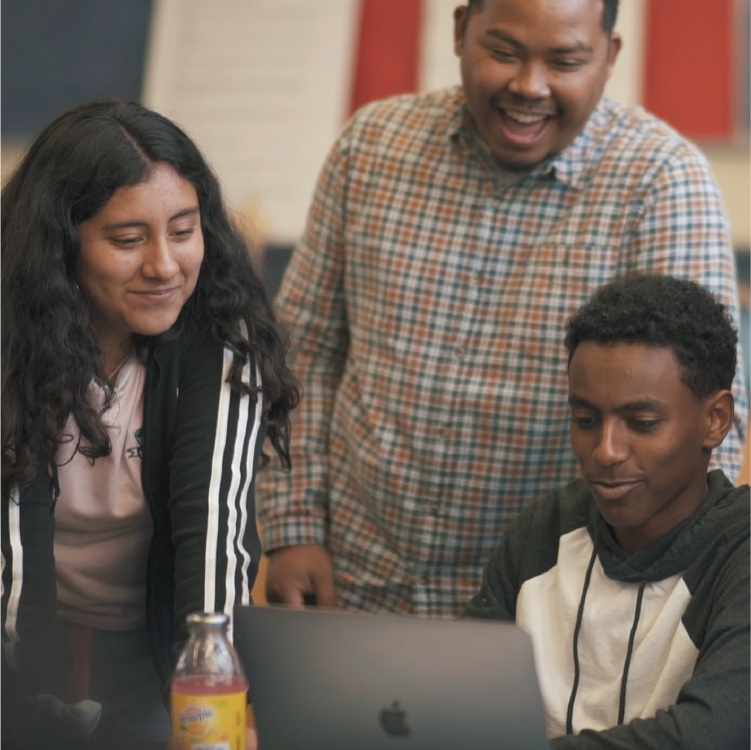 TRANSPARENCY AND ACCOUNTABILITY
You want to invest in a nonprofit you can trust. Be confident knowing that we have been independently evaluated and that your donation gets used in an effective and responsible way. View our financials and see how your donation makes a difference.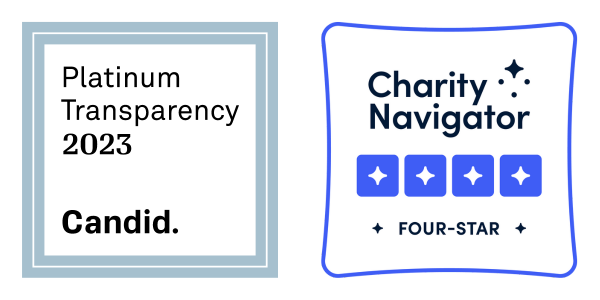 AUDITED FINANCIAL STATEMENTS
Our icon has deep meaning for our scholars, collegians, alumni, and team members. It represents our diverse community coming together with our incredible scholars at the heart of everything we do.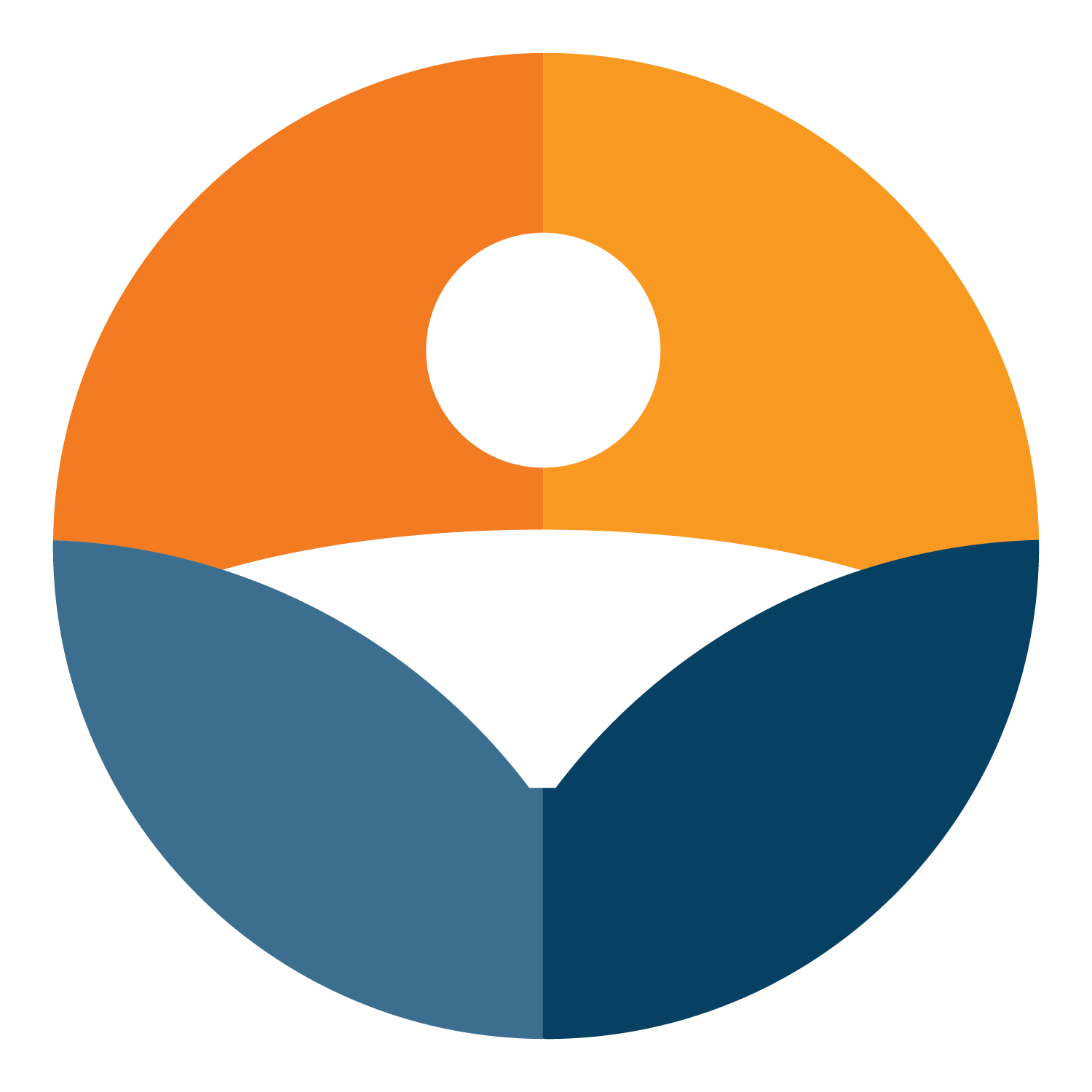 For 45 years, Boys Hope Girls Hope has helped young people leverage their strengths by providing access to education and opportunities they wouldn't otherwise have. With their motivation and determination, and Boys Hope Girls Hope's high expectations and nurturing environments, our alumni have been given the tools they need to build their own success stories.
1977
Boys Hope Girls Hope Founded
Rev. Paul Sheridan, SJ, a Jesuit priest, and the first board of directors welcomed the inaugural class of scholars into its first residential site for eight boys in St. Louis, Missouri, known as "The Jesuit Program of Living and Learning."
1979
Replication Begins
Residential sites are established in New York and Chicago, starting the growth that has culminated in affiliate sites across the United States.
1984
First College Graduate
The program celebrates its first college graduate in the U.S.!
1987
Going International
The program takes root abroad, expanding into Latin America.
1991
Began Serving Girls
The Pittsburgh affiliate opens a home for girls, and the organization is renamed Boys Hope Girls Hope! The program reaches a milestone of 100 scholars in college.
2004
Academy Pathway Launched
The Arizona affiliate launches the first Academy to provide holistic programming and services to young people who can live at home. The Academy pathway has since been implemented in other affiliates.
2017
40 Years!
Boys Hope Girls Hope celebrates its 40th anniversary!
Future
Five-Year Strategic Plan
Boys Hope Girls Hope is setting a bold and ambitious course for the future!
.
Boys Hope Girls Hope is made up of incredible people. Our Network Headquarters team and Network Board of Directors collaborate with affiliate teams and boards to ensure mission fidelity, financial stewardship, and transparency. We are committed to continuous learning, effective programming, diversity, inclusion, and improvement through impact evaluation and innovation.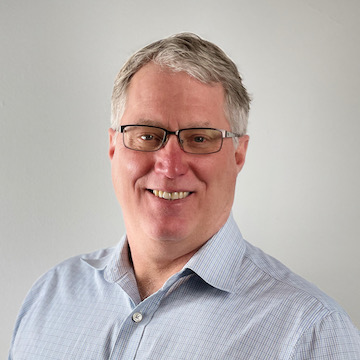 Brian Hipp
VP OF MISSION EFFECTIVENESS
Brian oversees mission fidelity, performance management, Network programming, and educational partnerships. He works with affiliates to ensure program model compliance and scholar success. Brian lives in St. Louis, is married to Susan, and is a proud dad and stepdad.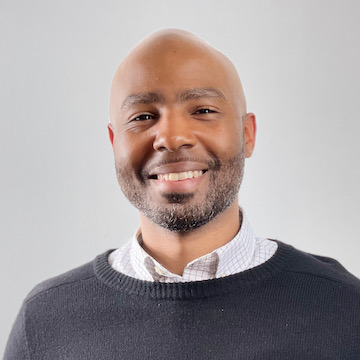 James Williams
DIRECTOR OF POST-SECONDARY SUCCESS
& STRATEGIC PARTNERSHIPS
James leads college, career, and alumni programming for the Network, supporting affiliate capacity in these areas, and managing partnerships with universities, intern placements, and peer organizations. James lives in Houston, Texas.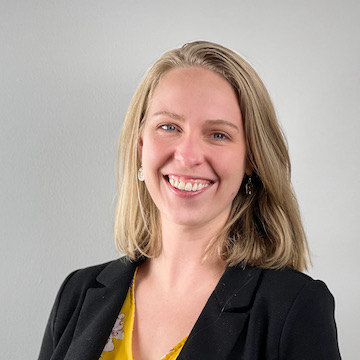 Laura Stevens
DIRECTOR OF MONITORING, EVALUATION, & TRAINING
Laura directs the Performance Management Tool and Process, the Scholar Salesforce Database (PPM), and outcomes data and impact evaluation efforts. She leads Network training and The Vatterott Training Institute Learning Management System (LMS). Laura is married and lives in St. Louis.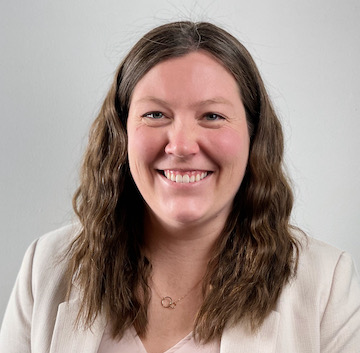 Erin Beezley
DIRECTOR OF EXPERIENTIAL LEARNING & YOUTH DEVELOPMENT
Erin manages key programming initiatives such as My Road, EnvisionU, and World Wide Technology Scholars. She also manages volunteer and service learning initiatives, like AmeriCorps and the Guate-Maya Service Immersion. Erin lives in St. Louis.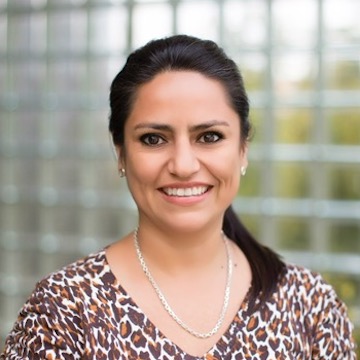 Vivian Mendoza
LATIN AMERICA PROGRAM ADVISOR
Vivian is a curriculum design specialist and assists in the development for programming in Latin American and the US. She lives in Guatemala with her husband.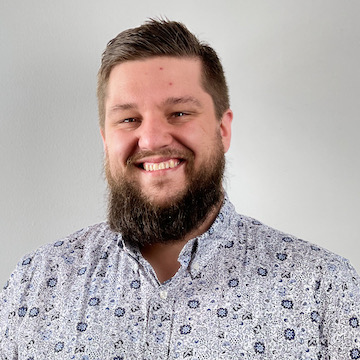 Pete Schweiss
MANAGER OF TECHNOLOGY SERVICES
Pete manages all Network technology platforms, including Microsoft 365, Salesforce, and our technology infrastructure, as well as being the developer for our websites. He advises affiliate leaders on technology related decisions and troubleshoots on technology installations. Pete lives in St. Louis and is married with two beautiful children and one on the way!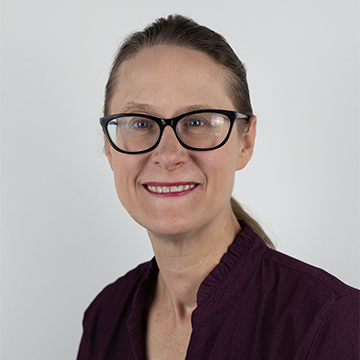 Noël Schiber
GRANTS & STEWARDSHIP MANAGER
Noel supports fund development outcomes through grant and proposal writing, donor stewardship, and reporting for Network Headquarters, and facilitates affiliate best practice sharing in these areas. She also writes regularly for our blog. Noel lives in St. Louis with her husband and family.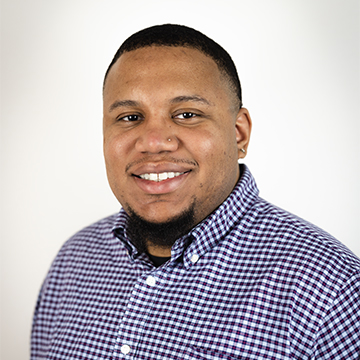 Caleb Chapman
TECHNOLOGY SERVICES SUPPORT
SPECIALIST
Caleb assists all Network technology platforms, including Microsoft 365, Salesforce, and assists affiliates with troubleshooting tech issues. Caleb lives in St. Louis with his girlfriend and daughter.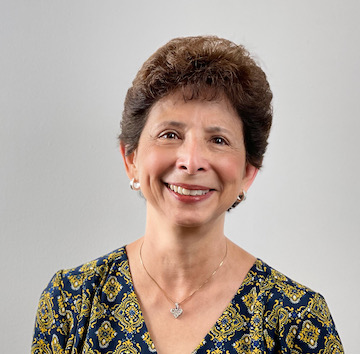 Lynn Trieschmann
DEVELOPMENT & DATABASE COORDINATOR
Lynn manages the Salesforce development database for Network Headquarters, as well as providing training and support in this area to affiliates. Lynn and her husband live in sunny Florida.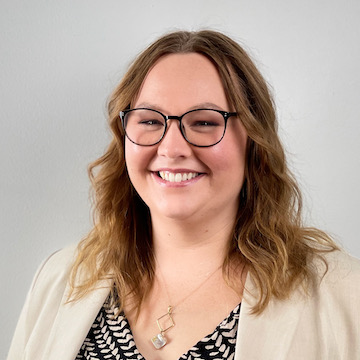 Aly Marin
WEBSITE COORDINATOR
Aly designs, updates, creates content for, and manages the Network website. She also works with the tech team and affiliates to keep website technology and content refreshed and up to date, and trains affiliate website administrators. Aly lives in Kansas City with her son, Maclin.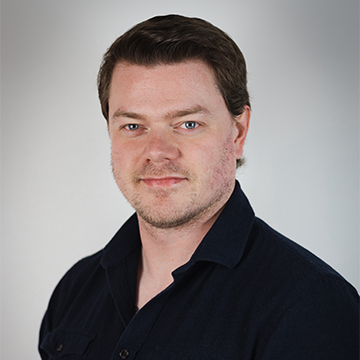 Martin Totland
COMMUNICATIONS & MEDIA COORDINATOR
Martin manages the Network social media channels, email marketing, video creation, blog, and internal communications. He also assists affiliates with social media tools, resources, and training. Martin lives in St. Louis with his wife and new puppy.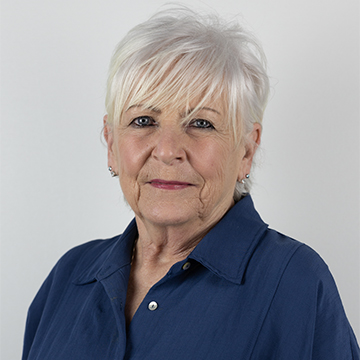 Debbie Shelton
ADMINISTRATIVE ASSISTANT SPECIALIST
Debbie provides administrative and general office support to the Network Headquarters leadership team and serves as a backup to the new team member onboarding process. Debbie lives in St. Louis with her husband and is a proud mother and grandmother.
River Wild
SENIOR ACCOUNTANT
River is primarily responsible for supporting the Chief Financial Officer in the delivery of accounting, budgeting, financial planning, analysis, and reporting activities and procedures to the BHGH Network Headquarters and US Affiliates of Boys Hope Girls Hope. She also provides bookkeeping services for Pittsburgh, approves payroll for all of the affiliates, and generally helps where needed. River lives in St. Louis with her family.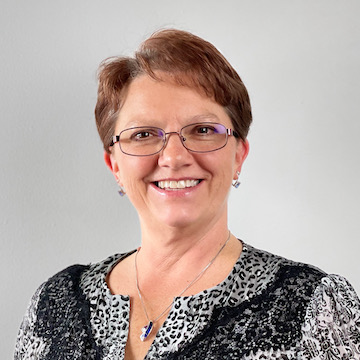 Jenn Garris
PAYROLL SPECIALIST
Jenn is responsible for payroll for the Network, and maintaining the data integrity of our payroll system. She also assists affiliates with general accounting. Jenn lives in St. Louis.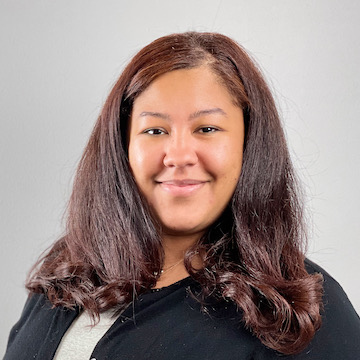 Gigi Burgos
PROGRAM DATA COORDINATOR
Gigi maintains our scholar records, assists affiliates in the optimal usage of our scholar database, and supports outcome and impact data reporting. Gigi lives in Florida with her husband and five children.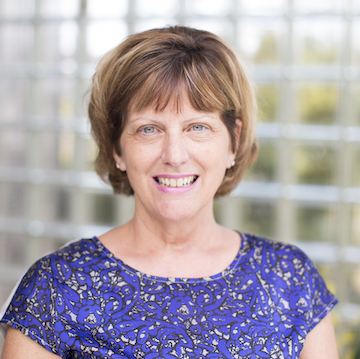 Linda Buffa
SENIOR ACCOUNTING CLERK
Linda handles all of the accounts receivable, accounts payable, and cash transactions for Network Headquarters. She also assists in scholarship distribution and audit preparation. Linda lives in St. Louis with her husband.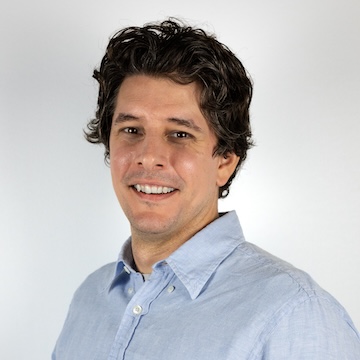 Luther Cameron
ACCOUNTANT
Luther supports the CFO in the bookkeeping, reporting, reconciling, and scheduling accounting functions for Network Headquarters. He also assists affiliates with accounting support as needed. He lives in St. Louis with his lovely wife and daughter.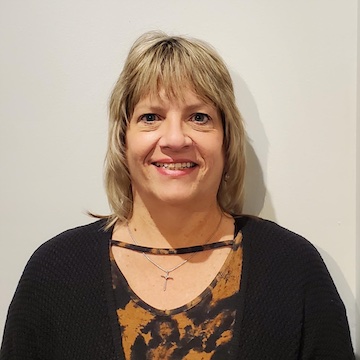 Julie Fabian
BENEFITS ADMINISTRATOR
Julie supports the administration of benefits for the Boys Hope Girls Hope network-wide team. She lives in St. Louis.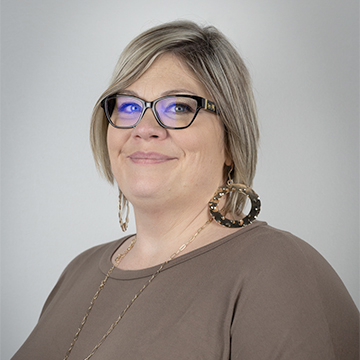 Stephanie Cabrera
RECRUITMENT SPECIALIST
Stephanie assists affiliates and Network Headquarters with recruiting and onboarding amazing candidates for open positions. Stephanie lives in St. Louis.
Joe is the president of World Wide Technology, and has been a champion for Boys Hope Girls Hope in this role since 2018.
Dr. Edward Anderson
Retired Cardiologist
Steve Carani
Principal
Edward Jones
Dave Conway
Executive Advisor
Intellex Talent
Ben Davis
CEO
Phizzle
Mike de Graffenried
Retired Business Executive
Kristin Embury
Director, Global Customer Service
Netflix
Palmina Fava
Partner, Co-Head of White Collar Defense & Government Investigations
Vinson & Elkins
Lisa Flavin, Secretary
VP, Audit & Chief Compliance Officer
Emerson
Anissa Gilbert
Digital Project Manager
PNC
Pamela Giss
Managing Principal
Launch Development Finance Advisors 
Ken Goebel, Affiliate Director
Director
West Monroe Partners
Rosa Maria Gramajo, Affiliate Director
Architect
AICSA
Christopher Growe
CFO
Advantage Solutions
Gregg Kirchhoefer, Counsel (Ex-Officio)
Partner
Kirkland & Ellis
Dr. Clarence Lee, Jr.
CEO
CMLEEJR Co
Rob Lloyd, Vice Chair
Owner
American Ultimate Disc League
Karen Loiterstein, Affiliate Director
VP, Sales Enablement
TierPoint
Paul Minorini
Retired Nonprofit Executive
Brian Moore
President 
Systems Graphics, Inc.
Rev. Ronny O'Dwyer, SJ
President 
DeSmet Jesuit High School

Kristin Ostby de Barillas 
President and CEO 
Boys Hope Girls Hope 
Jason Pernell
Worldwide VP Go-to-Market Sales Operations
Cisco
Tom Santel
Retired Business Executive
Anja Schmelter
Marketing Consultant
Rob Sprague
President
KC Property & Casualty
Greg Scruggs, Alumni
Retired, National Football League
Defensive Line Coach
University of Wisconsin-Madison
Rev. Paul G. Sheridan, S.J.
Founder
Boys Hope Girls Hope
Thomas Stanley
Business Executive
Jeff Taylor
Senior VP
Pega
Karl Thomsen
Business Executive
Mark Wilhelm
Executive Chairman
Safety National Casualty Corporation
John Wunderlich, Treasurer
Business Consultant
John C. Vatterott, Emeritus
Retired Business Executive
Please fill out the contact form below and a member of our team will respond as soon as possible.
Boys Hope Girls Hope
5257 Shaw Avenue
St. Louis, MO 63110
314.298.1250
hope@bhgh.org