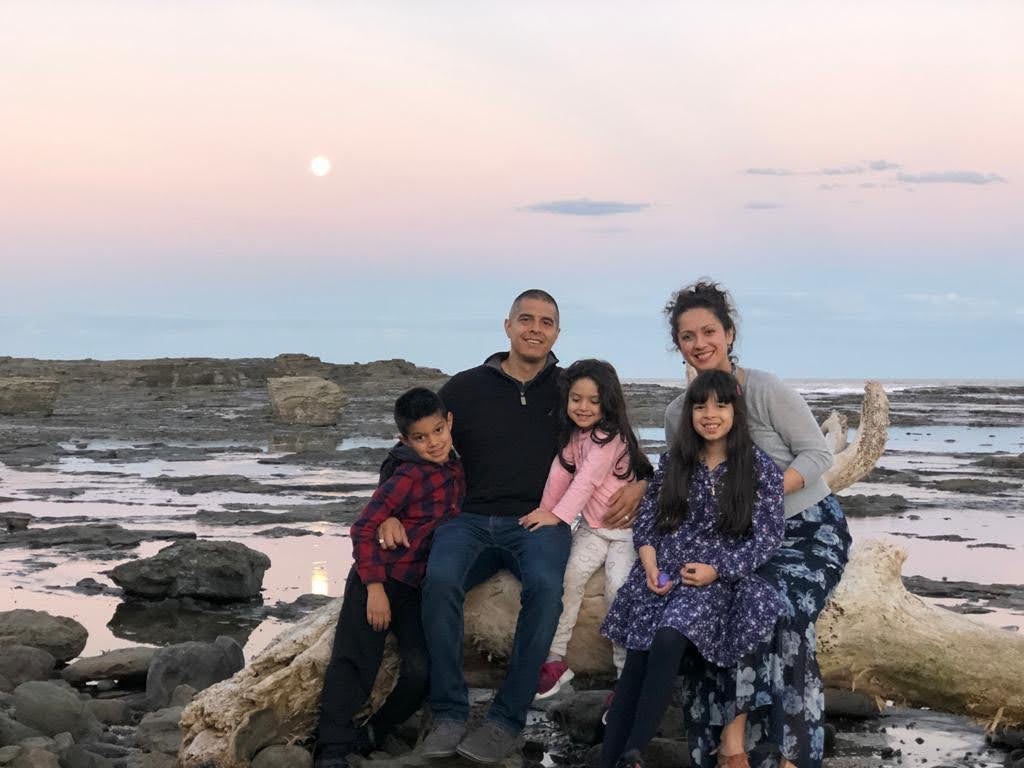 "When I joined Boys Hope Girls Hope, I knew it would dramatically change my daily life and that I would have to give it my all. It's hard to imagine my life without Boys Hope Girls Hope. It opened my world, which was just the beginning of so many things for me, my family, and my future."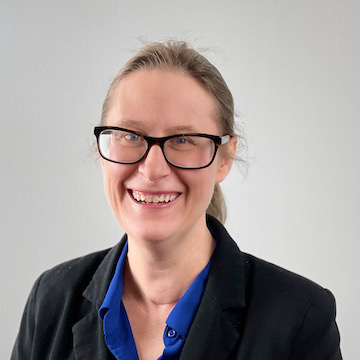 Noel Schiber is the Grants and Stewardship Manager. She works to support fund development outcomes through grant and proposal writing, donor stewardship, and reporting for Network Headquarters, while also facilitating affiliate best practice sharing in these areas as well.
Erika Martinez was only 13 years old when she made a leap of faith to join Boys Hope Girls Hope of Arizona. With that bold first step, she began a journey that would spring her across the country and to another continent through a career in government service.  
Along the way, Erika had many people who believed in her. "My mother and father, as immigrants, have always valued the opportunities in the United States to achieve things that might otherwise be unobtainable," she says. "So, when our church secretary told my parents about a program called Boys Hope Girls Hope that had just accepted her goddaughter, they knew it was one of those opportunities for me, even though I had to move away from home. They made that sacrifice for me when it's very hard for many families to let their kids go out into the world, especially in Latino communities." 
Moving into the Boys Hope Girls Hope residence opened Erika's eyes, mind, and heart, "Just having that foundation and structure, that help with tutoring and homework…it was essential, especially during my high school years," she says. "I felt like all of us scholars had a voice." 
More than anything, Boys Hope Girls Hope exposed Erika to possibilities for life in communities beyond where she was born and raised. "I'll always remember the house parent who asked me if I'd ever considered going to college out of state," Erika says. "We literally packed our bags that weekend, and she took me to Pepperdine University. It was the most beautiful campus I'd ever seen!"
"As we talked and explored the campus, I began to envision myself as a student," recalls Erika. "I asked my house parent, 'Can I really be here?' and she said, 'Of course you can!'"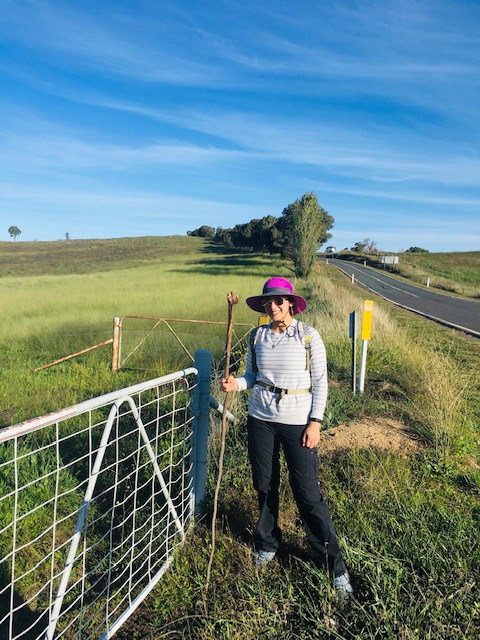 While she was a student at Pepperdine, Erika learned about and applied for an internship in Washington, DC. "This was my first exposure to government service, and I realized right away that there was so much I could do," she says. Her passion lit, Erika earned her degree in political science with a minor in Spanish and returned to Washington, DC, for a fellowship with the Congressional Hispanic Caucus and an internship on the Hill with the late Congressman Ed Pastor of Arizona, followed by a job with the Department of Justice and the Office of Immigration Litigation.   
"It was an amazing opportunity to see immigration policy and how it works, especially in a state like Arizona," Erika says. "I experienced how our government handles different cases of asylum and cancellation of removal. I loved the work, and it is such an honor to serve our country." 
 Erika's husband, José, who she met in Washington, DC, is a foreign service officer for the State Department whose career brought their family to Australia. After taking time off from her own career to raise their three children, ages 10, 8, and 6, Erika is now part of a program at the U.S. Embassy in Australia where she is learning more about its operations by working in different departments, with the goal of applying for a counselor position interviewing asylum seekers, refugees, and people coming in and out of the country.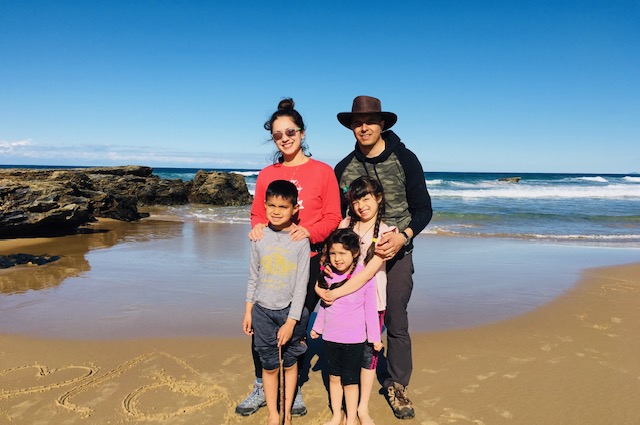 "It's amazing to get to know people who expose me to opportunities I had never even thought of in government work," Erika says. "I'm 100% excited and want to continue growing in this field, wherever it takes us. I'm also a certified paralegal, and law school is not off the table!" 
No matter where life has taken her, Erika believes Boys Hope Girls Hope prepared her for the challenges ahead.  
"It's not easy moving away from your family and even being on your own, but the program gave me confidence and the tools to reach out, make friends, find support systems, and not be afraid to ask for help because you're always going to encounter new things," she says. "With our move to Australia, there are so many changes – I mean, not only did I need to learn to navigate a big embassy, but I also had to learn how to drive on the opposite side of the road! I can maneuver through any adventure because Boys Hope Girls Hope prepared me to put myself out there and learn new things, even when it seems daunting."
She adds, "At Boys Hope Girls Hope, so many people put their time and effort into giving me choices and counted on me to make the best of every opportunity. Even when things got hard, they inspired me never to give up. To those who much is given, much is expected. I know it is now my responsibility to help others succeed."
For Erika, this has meant serving at her church in ministries for teenagers having difficult times. She also translated school newsletters for parents who did not speak English so they could participate fully in their children's education. 
 "Education begins at home," Erika says. "When parents don't know how the school runs, or how to communicate with teachers and take advantage of opportunities, or how to jump over the hurdles of the college process…those kids fall through the cracks. Empowering people with knowledge is the most important way to help them move forward with their dreams." 
Erika also hopes to inspire others with the opportunities that government service offers. "I want to mentor Boys Hope Girls Hope scholars and collegians who may not know about the internships and jobs available with government organizations. There are so many ways to get involved with diplomacy and travel the world!"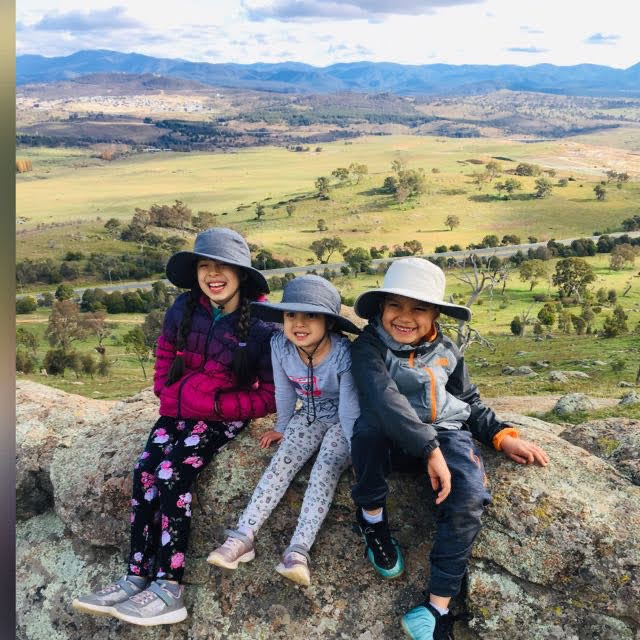 During their own first foreign posting in Australia, Erika and her family are soaking in the nature and culture around them. They have gone snorkeling in the Great Barrier Reef and explored the Daintree Forest. They attend women's soccer games in Sydney,watch rugby and footy on television, walk pristine beaches, and enjoy the local cuisine. They have adjusted to watching out for dangerous creatures and plants not encountered in the United States. Erika's kids play soccer and basketball, and her son hopes to play Australian footy (similar to rugby). Erika's husband earned his SCUBA certification, and she has become an avid bushwalker (hiker), tromping through the hills and mountains. Erika is delving into the history of the Aboriginal population and is amazed to interact with a culture that goes back 60,000 years. 
"Australia is a beautiful place, and the people are lovely," Erika adds. "The kids are very independent – when my son got stung by a jellyfish, his friends took care of him and no medics were needed. The Aussie people go out there and enjoy life!"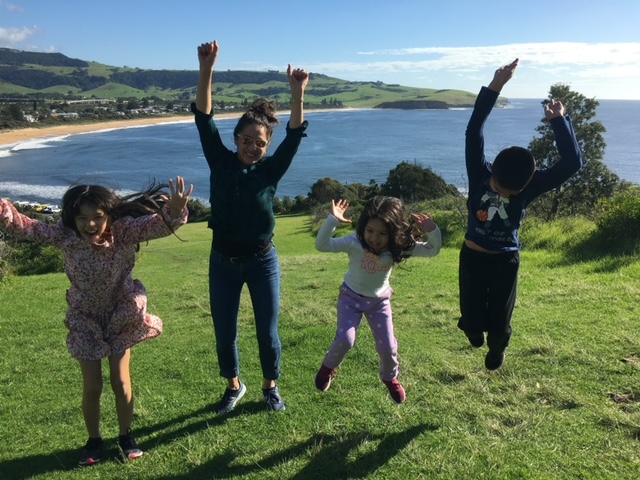 For Erika, meeting people from different backgrounds, cultures, and religions is the most crucial aspect of her government service and its impact on her family. "My son just won an award at school for being open-minded – his teacher said he has tremendous empathy and understanding of what people go through in different situations and appreciates all cultures," Erika says. "I think this shows that being around others who are different expands minds and builds understanding. It shows all my kids that they aren't part of just their community, but the whole world. It helps them see how much we can learn from each other, even when we see things differently."  
The hardest part of her posting in Australia for Erika is being so far away from her parents and three sisters (one of whom is an alumna of the Boys Hope Girls Hope of Arizona Academy pathway). That's why family dinner around the table is so important.  
"What I loved most about my family and Boys Hope Girls Hope was sharing meals, talking about our day, laughing, and spending time together," Erika says. "I think about that to this day. It's still a huge part of my life as I'm trying to instill those same values in my children."
It all goes back to that defining moment at age 13. 
"When I joined Boys Hope Girls Hope, I knew it would dramatically change my daily life and that I would have to give it my all,"
Erika says.
"But there were so many people rooting for me. They wanted me to succeed, and they supported me. I knew I could not let myself down and waste this once-in-a-lifetime opportunity. I was exposed to new ideas, career options, and better schools. It's hard to imagine my life without Boys Hope Girls Hope. It opened my world, which was just the beginning of so many things for me, my family, and my future."