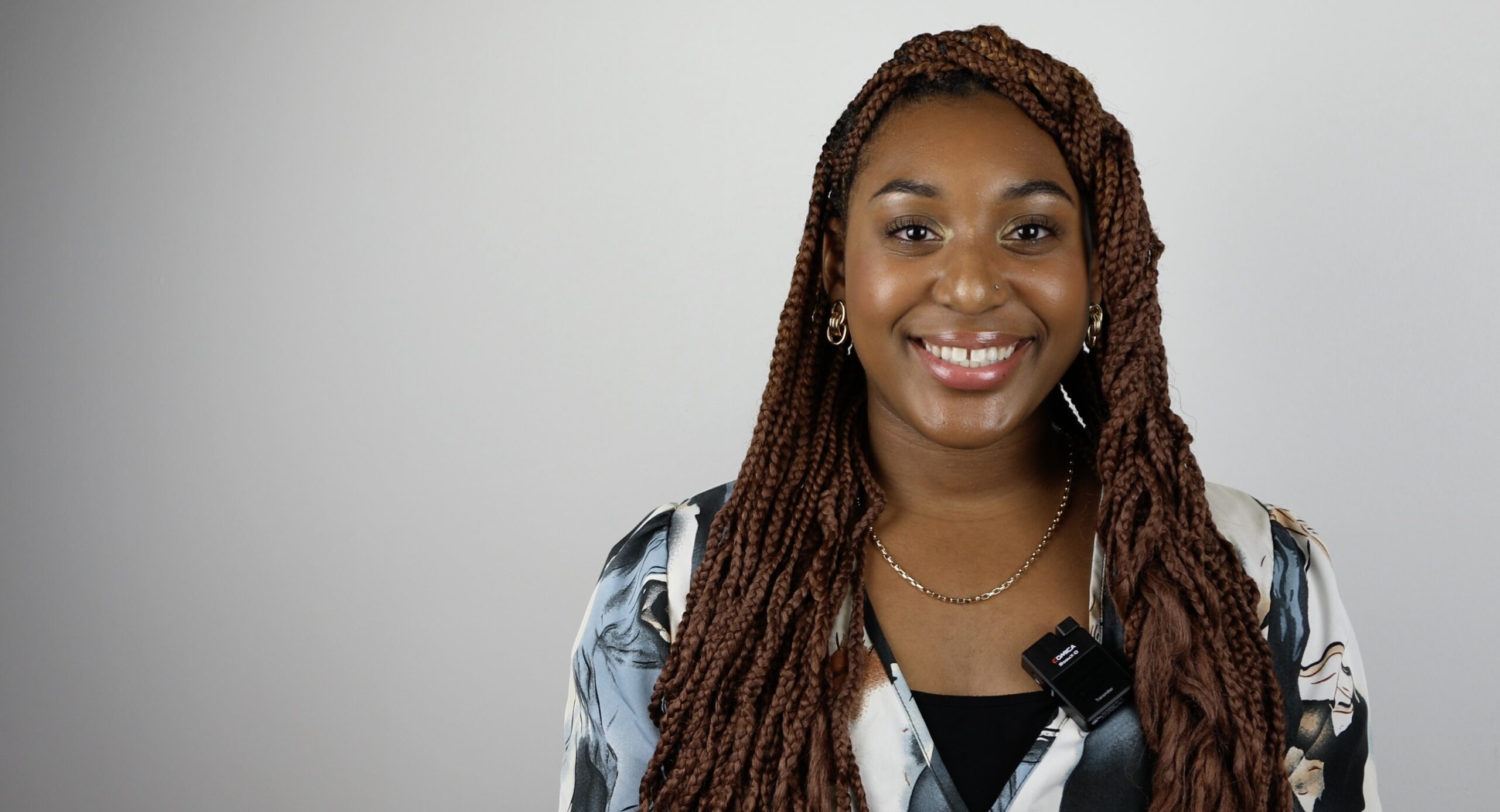 "Never lose sight of your

goals

,

and

learn to be comfortable with the uncomfortable. You have a

purpose;

you just

have t

o

find your passion."
 "It was a big moment for me. I thought, 'Wow, people like me!' For so long, I had been so alone. But now I had people who were supporting me."
When Me'yani McDonald entered the Boys Hope Girls Hope Residential program in Cincinnati, Ohio, it was the summer before she started eighth grade. She was 13 at the time. As an only child of a single mother, Me'yani had had her share of rough patches in life. Entering the program made her feel like she finally had sisters, people who accepted her for who she was and who cheered her on.
"It was a big moment for me," she said. "I thought, 'Wow, people like me!' For so long, I had been so alone. But now I had people who were supporting me."
Me'yani, a bright and friendly 20-year-old native Ohioan prone to big smiles while talking, described her acceptance to Boys Hope Girls Hope as a sea change for her and her mom. Until that point in her life, they had struggled to make ends meet, battled difficult health problems, lived in a neighborhood fraught with violence, endured multiple school changes, and lived with food insecurity. Despite all the difficulties, Me'yani's faith kept her anchored to the belief that everything would work out eventually.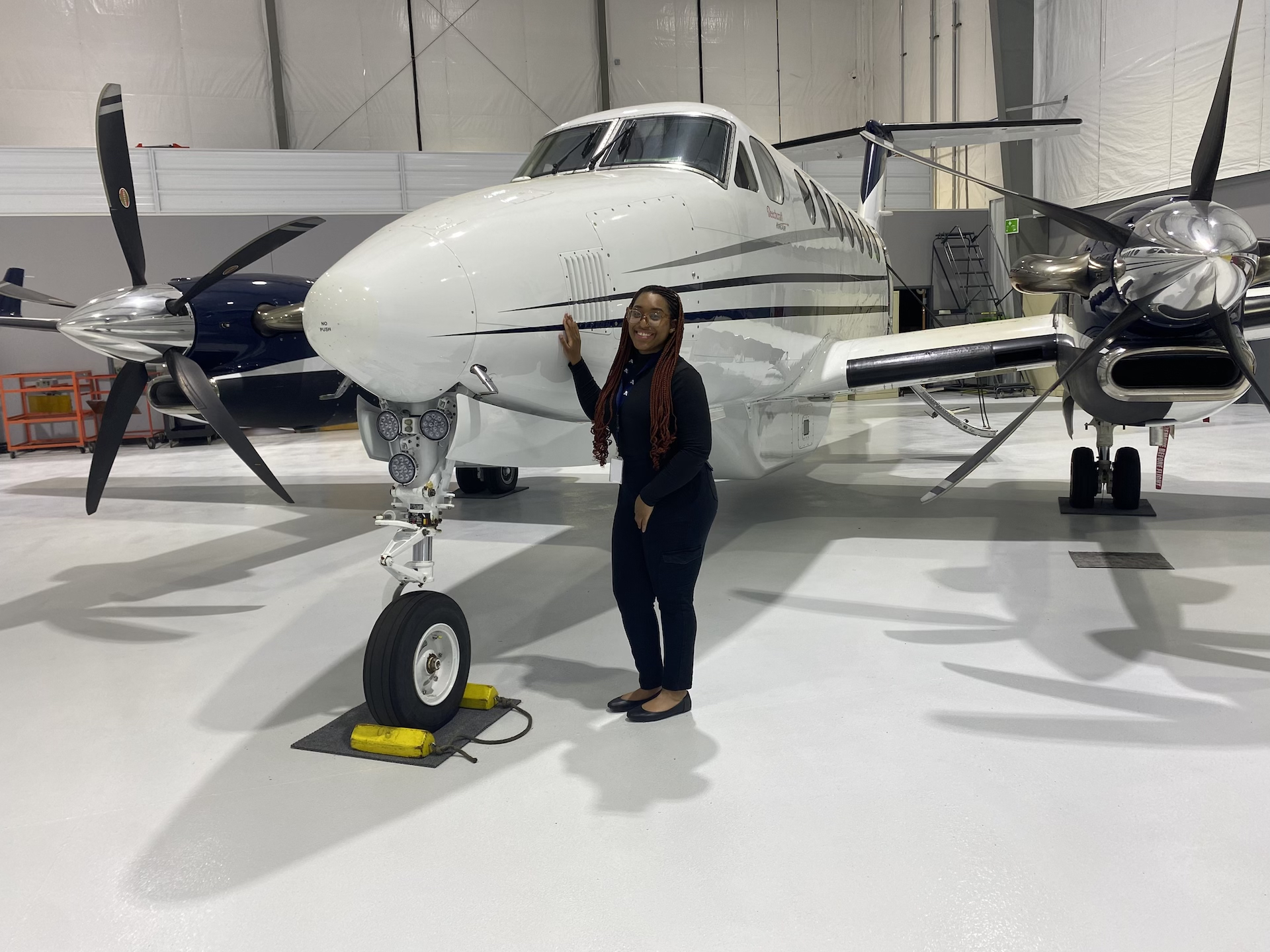 "Mom, are you gonna give me away?"
These days, she is busy wrapping up an internship with AIRTec, a government contractor in Maryland that operates surveillance aircraft for the military and NASA. This important, impactful work fits her organized and take-charge personality perfectly. It is her sixth consecutive internship or summer job she has held since age 14. Now, Me'yani looks forward to developing her network and continuing to work in the Beltway after finishing her degree at the University of Toledo as a member of the class of 2026.
But her future did not always look so bright. Through all her struggles, Me'yani had her mom to rely on. In fact, her mom came up with the idea to apply for Boys Hope Girls Hope after she heard about the program from several family members. She told Me'yani, "I'm gonna put you in a program where you can succeed."
Me'yani was hesitant at first. "My first thought was, 'Mom, are you gonna give me away? Because I've only had you my whole life'," she said.
After meeting with team members at the Cincinnati affiliate, Me'yani eventually saw the bigger picture and understood how the stability they offered could be a good thing for her and her mom and something she had lacked during big parts of her upbringing. It would finally allow her the opportunity to excel academically and to develop socially.
The resemblance is uncanny: Me'yani's mother on the left, Me'yani on the right. Photo provided by Me'yani McDonald.
"There were times I did not know where my next meal would come from."
Me'yani's journey to Boys Hope Girls Hope began at an early age. She started kindergarten at four years old, a few months shy of turning five. At the time, her mother had no car, so Me'yani relied on public transportation to go to school. Often, she would get up between 4 and 5 AM to walk to the bus, ride it, make a transfer, and then walk some more.
Because her mother worked late shifts, she spent a lot of time by herself. As a consequence, her ability to socialize suffered. Her young age and shy demeanor also made her a target of bullies at school. Me'yani confesses that she felt lonely and depressed at times.
On the home front, stress and privations piled up, too. Me'yani and her mom lived in Section 8 housing and occasionally relied on food stamps to get by. "There were times I did not know where my next meal would come from," she said.
The neighborhood they lived in was unpredictable and sometimes dangerous. One time, someone got killed right in front of their house. They routinely found discarded syringes in the nearby park. Their apartment got burglarized. Thankfully, they were not at home when it happened. Me'yani's mom was desperate to move; to find somewhere safer for them to live. "That was the breaking point. My mom said, 'We have to get out of here.'"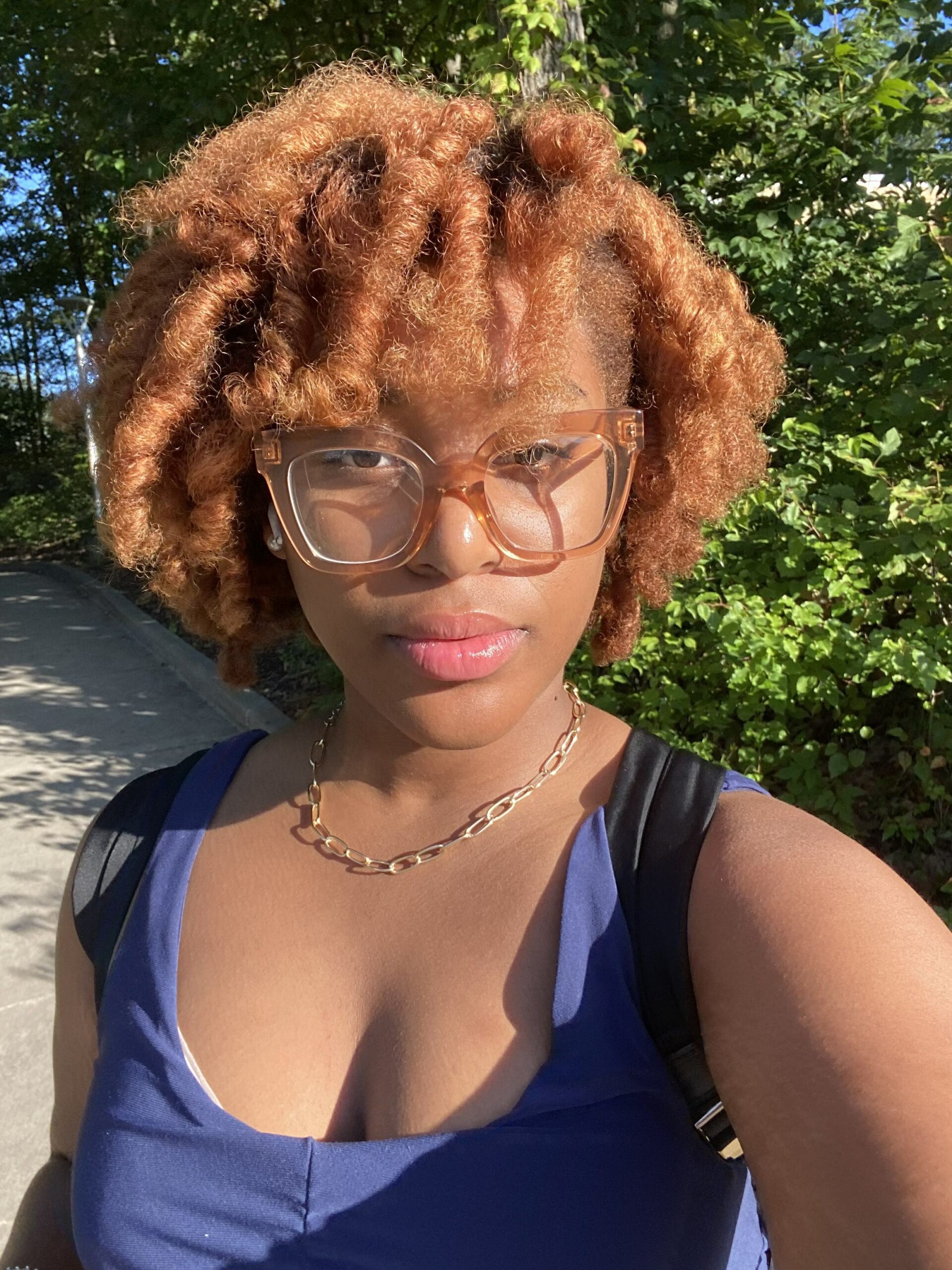 Me'yani's career takes off
The cumulative stress caused Me'yani's health to suffer. Her lungs had been affected as a preemie baby, and she eventually developed severe asthma. In second grade, Me'yani's health had been run down by stress and malnutrition to the point that she spent weeks in the hospital fighting off life-threatening pneumonia.
"I was violently coughing, I couldn't breathe, I couldn't walk," she said. "My mom picked me up and took me in a taxi to the hospital. Nurses stayed with me continuously through the night. They told my mom that if she had not taken me in, I would have died." 
Me'yani considers Boys Hope Girls Hope a saving grace for having helped her with school, housing, food security, and opening doors to education, employment, and life experiences. At the Residential house, Me'yani met Cayla, a counselor at her new home and a CRC (Cincinnati Recreation Commission) employee. This chance encounter opened doors to numerous employment opportunities and experiences. At 14, Me'yani joined the CRC's Youth to Work program, impressing interviewers with her confidence and professionalism. She started as an office worker, answering phones and doing similar tasks, and has had a summer job or internship every year since, with Boys Hope Girls Hope assisting her in her initial job placement.
Boys Hope Girls Hope also helped provide professional attire, transportation, and housing support during the summers. Me'yani's life took a significant turn when she met Greg Walker, the CRC supervisor, who became her mentor and transformed her life. He guided her in professionalism and workforce insights, and even provided essential assistance outside of work.
Under Walker's mentorship, Me'yani refocused her efforts, stopped associating with less dedicated youth hires, and committed herself to her job. Her dedication earned her a trusted reputation, and she never had to interview for jobs with the city again. Transitioning from CRC, she secured a position at the Department of Community and Economic Development (DCED), where she had her own workspace and learned about city development, attending meetings and events.
When COVID-19 struck in 2020, her plans at DCED were disrupted. Many of her would-be colleagues were at risk, so her job for that summer was scrapped. Instead, she worked at a recreation center with children.
In 2021, her experience and reputation resulted in a remarkable opportunity. Me'yani received a raise and became the first student worker representing CRC at City Hall. There, she gained diverse work experience across various departments and offices, handling tasks such as writing letters to congress members, designing city flyers, and participating in meetings.
Me'yani described her career as taking off from this point on. From being featured on the Cincinnati radio show HEAT to becoming a Boys Hope Girls Hope World Wide Technology Scholar, Me'yani became determined to make the most of every opportunity.
Her last year in high school was in person again. At that time, Boys Hope Girls Hope held its annual Collegiate Prep gathering for recent high school grads about to enter college. Me'yani and dozens of scholars from across the Boys Hope Girls Hope Network convened in St. Louis in the summer of 2022 to reflect on their journeys and prepare for post-secondary education. During the gathering, Me'yani recited a poem she had written about Boys Hope Girls Hope in front of a crowd of over 100 people made up of fellow scholars, team members, and board members.
After Collegiate Prep, Me'yani went to the University of Toledo in Ohio to begin a bridge program that offered an opportunity for motivated students to get some classes and credits out of the way before the semester officially started. Me'yani was determined to challenge herself as she began her degree in business management. She got a 4.0 GPA in her first semester.
That fall, Me'yani and the other Boys Hope Girls Hope World Wide Technology Scholars attended the Women in STEM Conference in Detroit. Me'yani made friends and professional connections, gathered business cards, handed out resumes, asked questions, shook hands, and made an impression on many people.
Her efforts at the conference ultimately led to her summer internship with AIRTec. Her work was in export compliance, helping to ensure surveillance technology that gets exported abroad does not end up in the hands of enemies of the United States. Her office was in the hangar, looking out at the aircraft.
"It has been an amazing experience, and I've gotten to meet a lot of people," Me'yani said.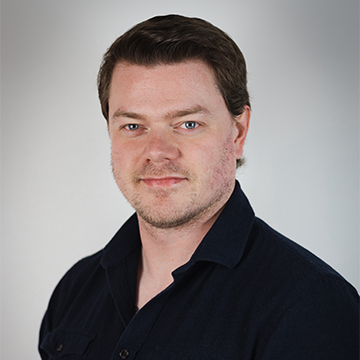 Martin Totland is the Media and Communications Coordinator for Boys Hope Girls Hope Network Headquarters.
Looking ahead, Me'yani plans on gaining as much work experience as possible during her time in college. After graduation, she wants to establish a career at the Naval Air Warfare Center in Lexington Park, Maryland, where AIRTec is based. Another goal is to give back to her community by establishing a program that helps single-parent families find housing, coupled with job training programs and financial planning classes.
When she was little, Me'yani never imagined her life as it is now. She credits her mom, who never gave up. "I thank her every day because she saw the vision," Me'yani says. "No matter what, she always knew I was destined to do great things. When I didn't have the faith to see that and to believe in myself, she saw it for me."
When thinking of all the scholars who may be just entering the program or who are not feeling sure about their path, Me'yani says this: "Never lose sight of your goals, and learn to be comfortable with the uncomfortable. You have a purpose; you just have to find your passion."