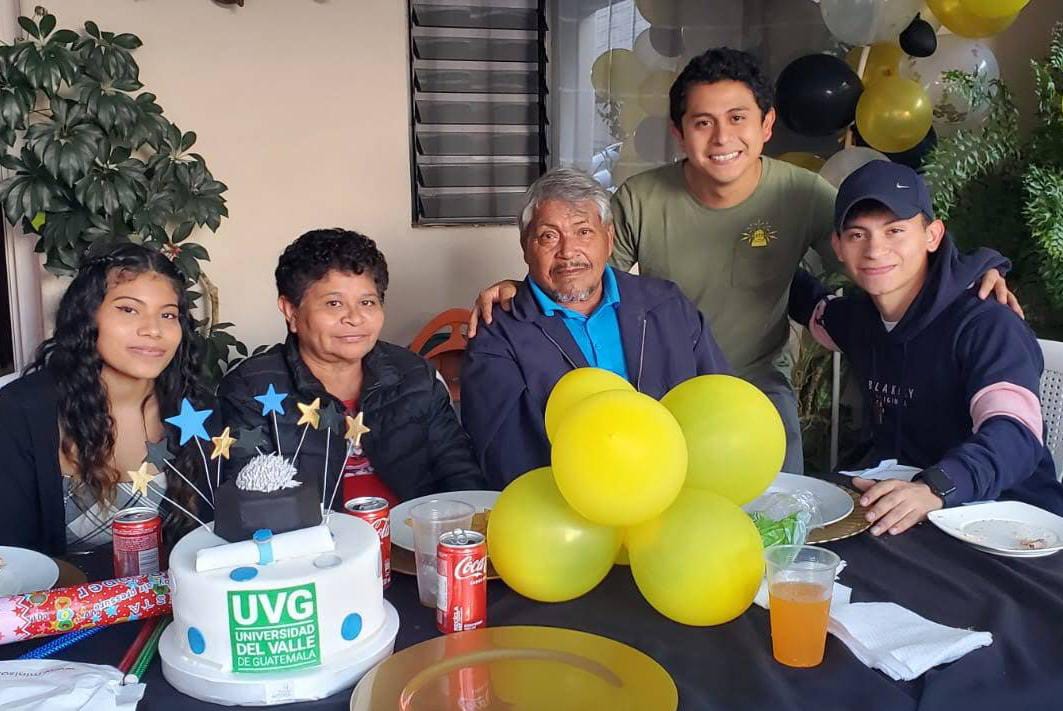 Memo celebrates finishing his college classes with his parents and siblings.
Speaking from the stage of the prestigious TEDx conference while attending university would have been almost unimaginable for any child who grew up around the landfills of Guatemala City, searching for scrap to sell.
"
Working all day long, seven days a week, while seeing other kids passing by on their way to school had a profound impact on Memo. He wanted to study and rest, not just work all the time."
And yet, through hard work and perseverance, that is where life took Juan Manuel Gomez (25).
Juan, or "Memo," as his friends and family call him, was introduced to the harsh realities of life early on. Growing up in the capital city, he worked with his father to support his family. Together, they trawled the local garbage dumps, looking for aluminum cans to sell and helping put up sheds where people could sell their wares in the market.
Attending school was Memo's dream but a distant, almost impossible goal. Instead, Memo had to support his family and help his parents, who both struggled with their health and could not afford independent care.  
"There were no opportunities. Our situation didn't allow me to study. I did not have possibilities," Memo said.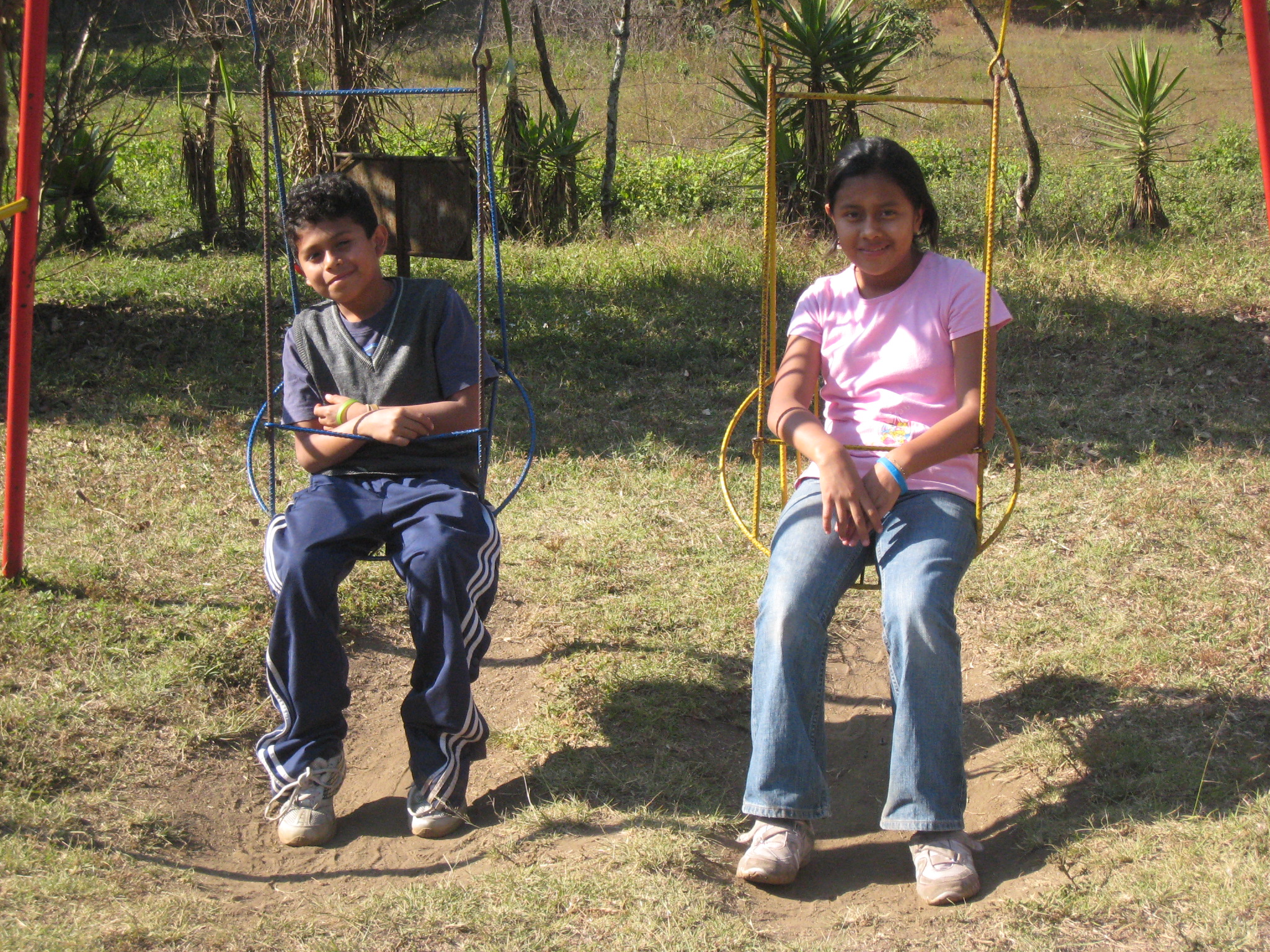 Memo and another scholar during his first week in the program.
Working all day long, seven days a week, while seeing other kids passing by on their way to school had a profound impact on Memo. He wanted to study and rest, not just work all the time.
When he was eight years old, a representative from Camino Seguro approached Memo's father. This organization ran a school for kids who lived in or around the local landfill site and wanted to offer Memo a spot.
"This person was an angel for me," said Memo.
Letting his right-hand man go was difficult for Memo's father as their family relied on both of them. Memo's father never attended school either, working as a young boy just to be able to eat.
A few months after their initial approach, Camino Seguro realized that Memo needed more support than simply a spot at their school. He was always hungry, tired, and dirty. They suggested he join their residential program, and his father agreed. Memo moved in and lived there for three years.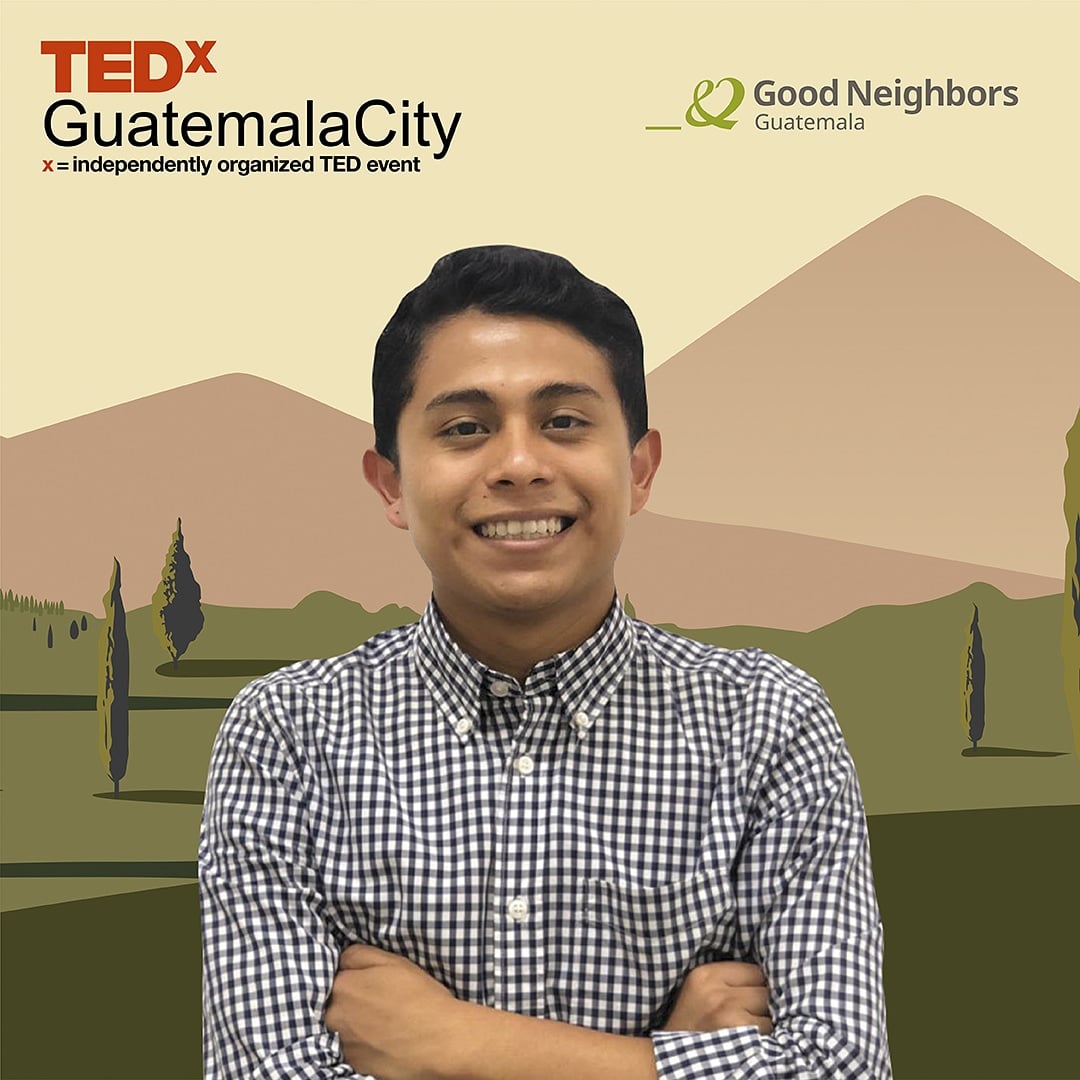 Attending school for the first time brought its own challenges for the eight-year-old. Memo couldn't read or write, didn't understand numbers, and couldn't name colors. Then, Camino Seguro decided to close its residential homes.
Thankfully, the organization recommended that Memo apply for Esperanza Juvenil, the Guatemalan affiliate of Boys Hope Girls Hope. He was accepted, and in 2007, Kristin Ostby de Barillas picked Memo up and took him to the program in Guatemala City. At the time, she was the Director of Latin American Operations.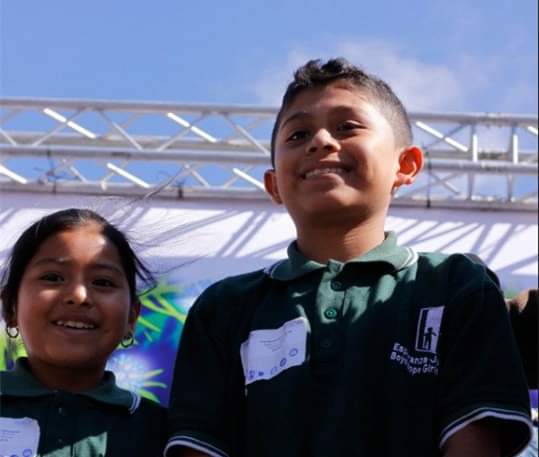 Memo during his first year at Esperanza Juvenil. 
"Our experience helped our parents to dream, and to have a better idea of what's possible. They're no longer alone.  When they go to the market now, they talk about their kids with such pride. We gave them dignity. We are with them."
Joining Esperanza Juvenil was not without friction. Memo acknowledges he had a rebellious streak at the time and misbehaved frequently. However, he eventually learned that good behavior was rewarded, and misbehaving was disincentivized. One time, when all the other boys went on a field trip to the Xetuluj Amusement Park, Memo had to stay behind.
"It motivated me to be better," he said.
At the same time, he had to learn to get along with boys who were older than him.
"It was hard to relate to the older guys at first. They had different interests," he said.
In time, Memo saw that being around older people in similar circumstances to his own was advantageous. He made close friends he's still in touch with to this day.
Thinking back, Memo recognizes the advantages of socializing with kids of different ages: "We learned a lot from the older scholars. I realized the age diversity was good for us." 
Ultimately, the expanding ripple effects of hope reached his brother and sister, Daniel and Idi, who both joined the program. Daniel has been with the program ever since, studies animation and 3D design at the university and works at AICSA, the top architectural and construction firm in the country. Idi spent several years with the program before going home to live with and support their parents. She continues to study and dreams of becoming a veterinarian.
Lucas Pinzon, the Executive Director of Esperanza Juvenil, says that Memo's story serves as inspiration and gives hope to others.
"He has demonstrated that by committing to his goals and by working hard, he has better opportunities. He has helped his parents by providing them with a safe place to live, and is a big supporter of Daniel and Idi. We really cherish all his accomplishments in life," said Pinzon.
With the help of many people and Esperanza Juvenil partner programs, like the Juan Bautista Gutierrez Foundation, who helped him with university housing and scholarship support, Memo has finished all of his credits and is working on his final thesis to earn his degree in Industrial Chemical Engineering at Universidad del Valle, a top private university in Guatemala. Additionally, he also started a leadership rotation program at Panifresh, a major bakery in Central America that supplies some of the biggest restaurant chains.
What's more, studying industrial chemical engineering led to a unique opportunity: In 2020, during the Covid-19 pandemic, Memo gave a talk at the prestigious TEDx conference in Guatemala. From the stage, he spoke about a complex chemical process for purifying contaminated water. The talk is available on the TED YouTube channel, which has over 38 million subscribers.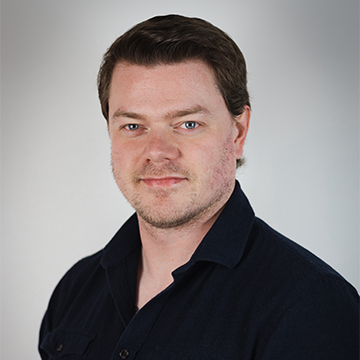 Martin Totland is the Communications & Media Associate for Boys Hope Girls Hope.
 Through his journey and despite all the hardship, Memo never forgot his roots.
He and his brother Daniel now split the cost of an apartment for their parents and sister, the family's first home with water and electric light. He helps pay for food and health care and takes great pride in organizing experiences that he never had growing up. For instance, this past year, the family got their first-ever Christmas tree and decorated it together.
"We enjoyed the real significance of Christmas, the love of God shared amongst us, eating tamales, traditional fruit punch, and a leg of meat," Memo recalled.
"My parents are seeing, for the first time, that life can have love and care, and they've become better people. The darkness they lived has now changed, and things are getting better.  Our experience helped our parents to dream, and to have a better idea of what's possible. They're no longer alone.  When they go to the market now, they talk about their kids with such pride. We gave them dignity. We are with them."