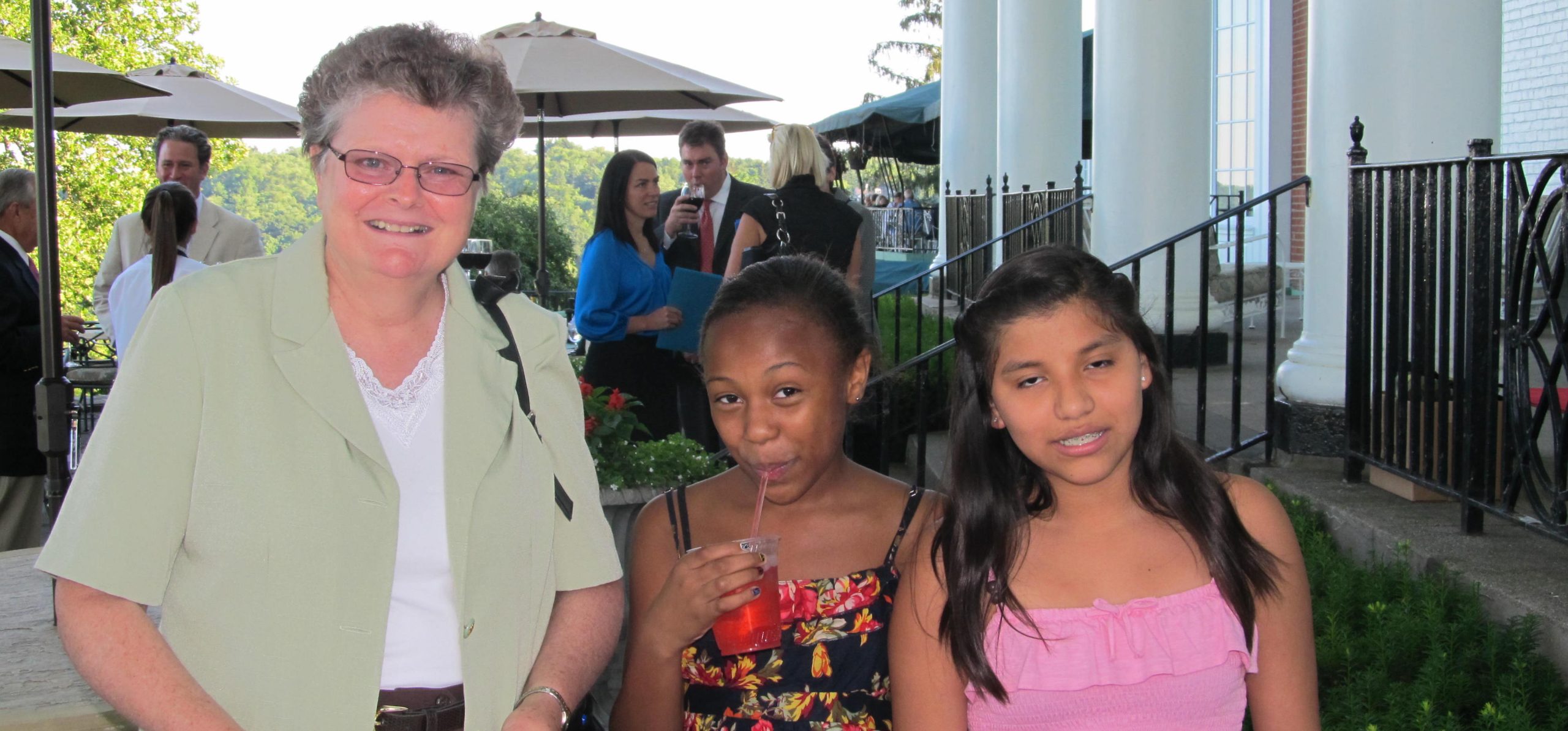 One of the most amazing things about Boys Hope Girls Hope is the network of people who surround our scholars.  Each comes with their own unique background, gifts, talents, and passions.  All are unified by a mission to nurture and guide motivated young people in need to become well-educated, career-ready men and women for others.
For Sister Jeanine Swartzlander, serving God and her neighbor has been a lifelong choice, including working at Boys Hope Girls Hope for nearly 20 years! Sister Jeanine is a softspoken woman with bright eyes. She is humble and kind, and probably not too keen on having attention drawn to herself. Following her retirement earlier this year, Sister Jeanine shared some of her memories about her time with Boys Hope Girls Hope.
Sister Jeanine is a member of the Sisters of St. Joseph of Baden, Pennslyvania, a Catholic congregation of vowed women dating back to before the turn of the 20th Century with roots that predate the French Revolution.  Among the long list of accomplishments by this innovative and industrious group of generations of women include building convents, schools, and a hospital.  The Sisters of St. Joseph of Baden created a home to care for newborns and toddlers, served abroad, and created auxiliaries and associations to focus on their own and others' education.
Father Paul Sheridan, Founder of Boys Hope Girls Hope, met Sisters Donna Marie Tahaney and Rosanne Oberleitner at a religious retreat.  By 1990, Boys Hope Girls Hope was in its thirteenth year of serving boys.  They began to talk and dream about how the Sisters of St. Joseph of Baden could be instrumental in his vision of expansion into the Pittsburgh area.  At the time, the group was a community focused on meeting the needs of women and young girls, and they proposed opening the first girls' home within the Boys Hope Girls Hope Network.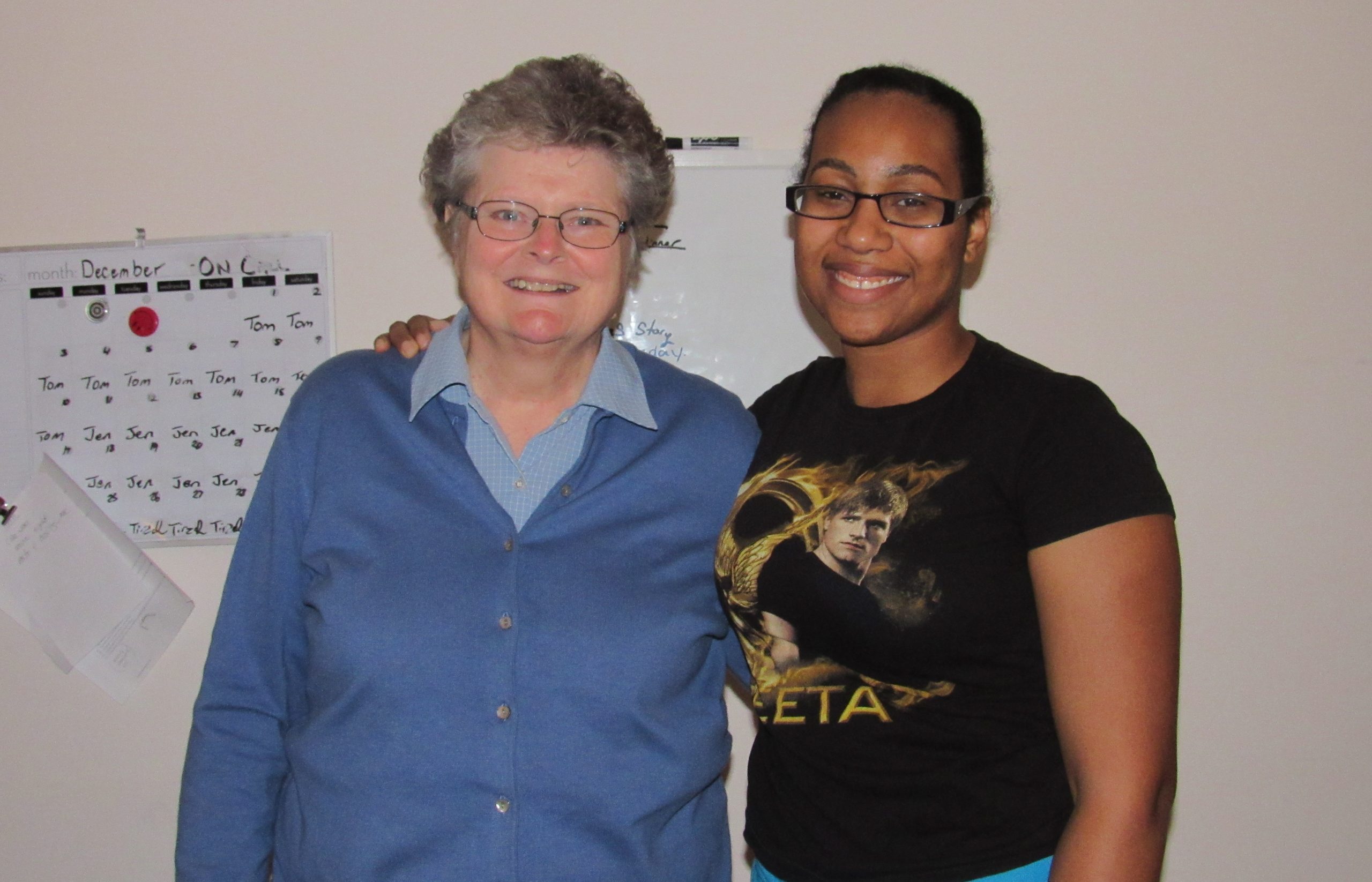 Plans developed from there, and in 1991 the doors opened for four girls with Sister Donna as its first executive director and Sister Rosanne as the first program director.  This new organization was compelling to Sister Jeanine.
"I was always impressed with the program, the mission, and the ability to provide opportunities for the girls, and now boys."
In 2001, a second girls' home was being opened.  She was transitioning from a position in another ministry.  She saw there was an opening for a residential counselor— the live-in team members who help scholars with everything from cooking, laundry, and homework to guiding, encouraging, and occasionally settling disputes.  "I was drawn to apply," says Sister Jeanine.
She spent two years as a residential counselor. While living and working directly with the teenaged girls kept her on her toes, she discovered she had an affinity for helping with administrative duties in the office, including fundraising, finance, and special event planning.  There was a need there, and she had the natural skills, so she took on yet a new but critical role.  When asked if she had always liked math and numbers in school, she replied, "No, not really.  I evolved into the position.  I liked doing the fundraising, administration, budgets, audits, finance, and the daily running of the office.  I really learned a lot about accounting procedures and budgeting along the way.  I enjoyed the supportive work that helped the mission."  She faithfully served as the office administrator for 17 ½ years!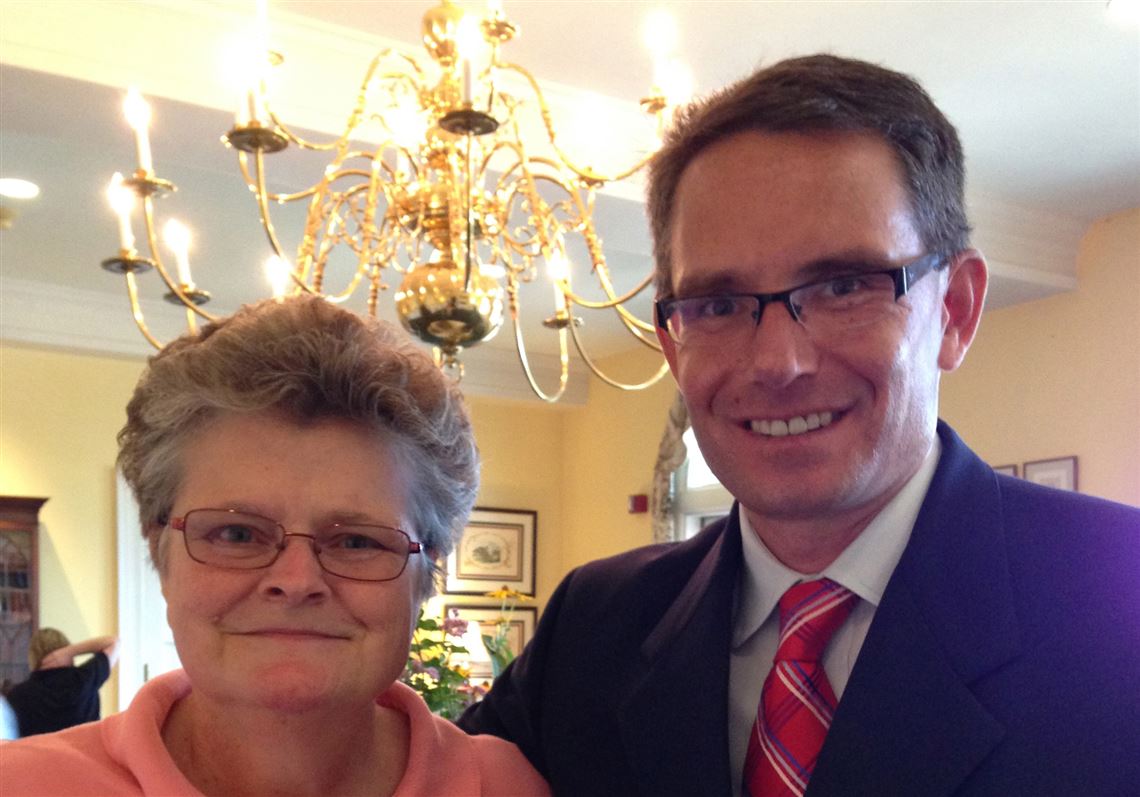 "I had an opportunity to work with the sisters in a helping profession and to give meaningful support to young women and men. That was important to me," says Sister Jeanine. "What made the work most meaningful was to be a part of an organization that nurtures and provides young people with opportunity—an organization doing such good work."
Sister Jeanine says she always tried to role model doing one's best in life.  "For everybody, there are ups and downs, successes and failures.  Each one must do the best you can and hopefully, things will work out.  We all have to adjust to the losses and gains. Over my time at Boys Hope Girls Hope, I've learned that nothing remains the same.  Programs evolve.  People come and go.  There's growth and change.  How we adapt and adjust to those changes is the lesson."
One big change for the Pittsburgh affiliate is a new home to serve boys which opened in 2020.  Sister Jeanine is looking forward to the future of Boys Hope Girls Hope of Pittsburgh, despite the fact that she won't be involved on a day-to-day basis.
"Hope is confident expectation," she says, "It's a sense of optimism and trust that all will work for the best. Hopefully for these boys and girls, all will work together for their growth, and their good."
Some of Sister Jeanine's favorite memories are how she is always moved to tears when she hears the collegians and alumni tell or write their stories.  She is impressed and edified by their poise, confidence, and deep gratitude for who they have become.   "Often, it's not until they have graduated that they can reflect back and see how they have grown," she says.  Some of her favorite memories were Christmases when the team and scholars gathered for dinner and the exchange of gifts. "I will always remember what a nice time it was to be together with the scholars and to experience their excitement at Christmas."
What's next for Sister Jeanine?  "Volunteering," she smiles, "I'm not sure at what yet.  I'm open to what happens."  She loves outside work, gardening, being alone in nature, and walking near quiet streams.  She's also got a heart for the hungry.  With organizations like Meals on Wheels and 412 Food Rescue in Pittsburgh, she's interested in how food that would be wasted can be given to those who need it most.  "That is intriguing," she ponders as if her heart is being drawn in that direction.
"As I retire, I'll miss most the relationships with the team, with scholars, with donors and volunteers.  Surely, I will keep in touch with many of the people I've met and worked with, but the daily interaction and just being a part of a wonderful organization…I'll miss that, too."
Sister Jeanine has been a stalwart member of the Boys Hope Girls Hope team.  All who know her wish her well on her retirement…and the next phase in her incredible journey of servanthood.