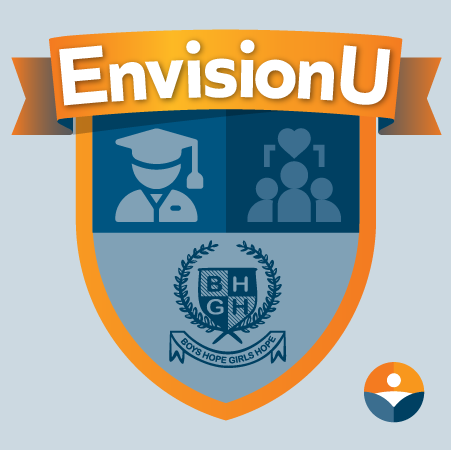 A new annual experience for Boys Hope Girls Hope scholars to explore passion, purpose, and future pathway.
EnvisionU will provide incoming 12th graders an opportunity to develop their sense of belonging in the Boys Hope Girls Hope community, and buy into their future as well-educated, career ready, men and women for others. Scholars will participate in team building and service activities that will develop skills such as communication, problem solving, teamwork, and community, and explore colleges and universities from across the country through a college fair with partner schools and local admission representatives.
Fun and Celebration with Scholars from Other Affiliates
Each summer, Boys Hope Girls Hope will host the class of rising seniors at EnvisionU. The experience will rotate to different partner schools each year to provide a new and exciting experience for scholars to explore post-secondary pathways. The week will be filled with learning, connecting, and reflecting.
 Participants will have the opportunity to explore their own identities, reflect on their passions, and explore pathways for college and beyond. They will participate in events such as:
A college fair with university partners and local admission representatives
Workshops covering topics such as financial aid, scholarship search, and writing powerful essays
Service in the local community with individual and group reflection
Team building and skill development activities
Exciting social events
The rising seniors stay on a college campus to get a weeklong experience of living, eating meals, enjoying free time and planned schedules, and navigating college life.
Affiliate team members join the Network Headquarters team as chaperones and current Boys Hope Girls Hope collegians and alumni serve as Legacy Leaders who assist a small group of scholars all week.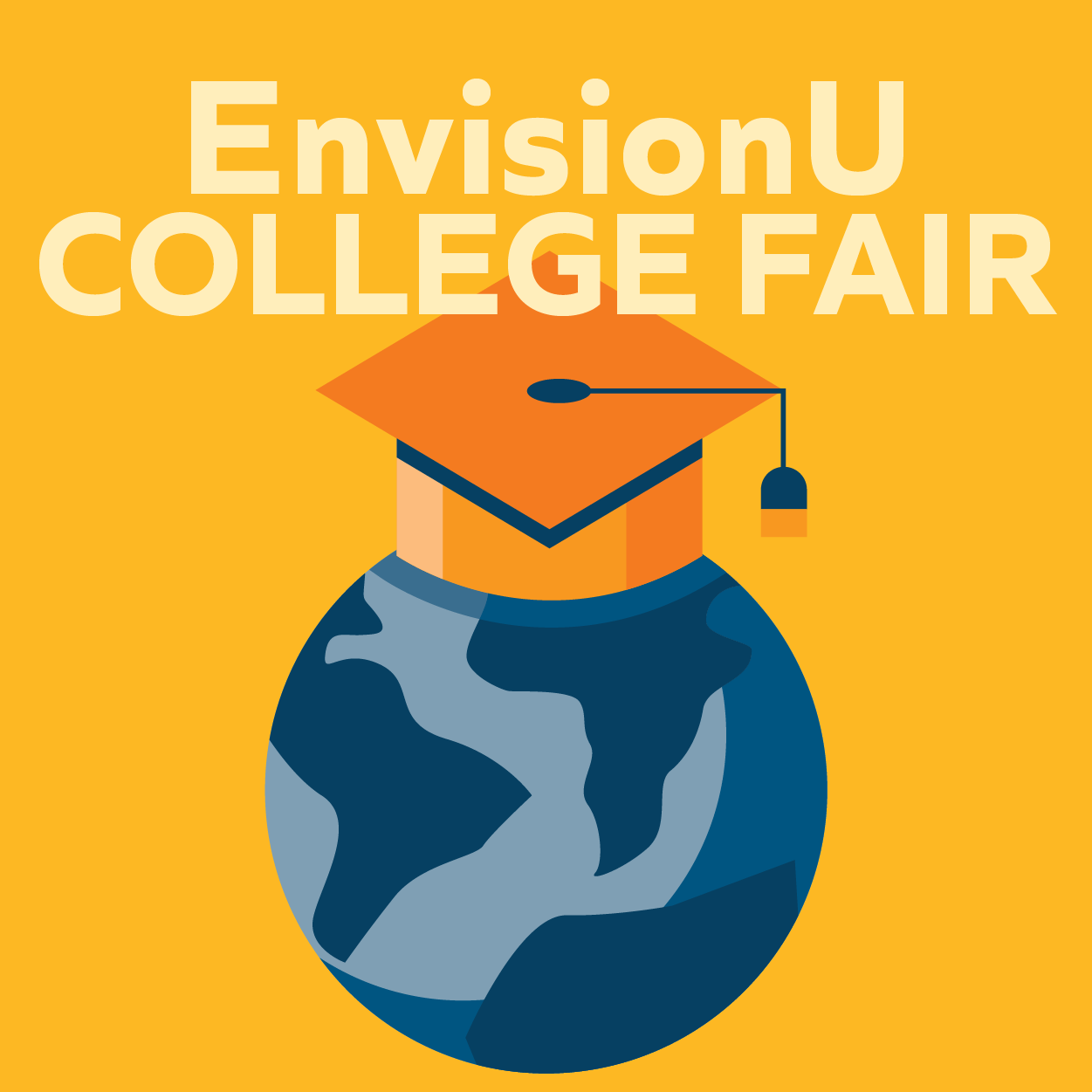 Boys Hope Girls Hope College Fair
The college fair is an opportunity for scholars to connect with representatives from partner schools to gather information about majors, activities, and scholarships.
St. Olaf College

Saint Louis University

Tulane University

University of St. Thomas

Boston College

Macalester College

Dominican University

Arizona State University
University of Denver

Carleton College

Washington University in St. Louis

Drury University

Middlebury College

John Carroll University

Santa Clara University
Volunteers are important to the success of EnvisionU. Individuals are needed for everything from transporting supplies to serving the scholars to assisting our team with logistics and errands.
When you sponsor EnvisionU, you're helping scholars across our Network to travel, receive valuable insight and information for their upcoming transition to life on campus, and have priceless time to connect with their peers and Boys Hope Girls Hope alumni.
Be at EnvisionU as a professional our scholars can connect with, ask questions of, and expand their knowledge of various careers like yours.