Upcoming Programs and Opportunities for Scholars, Collegians and Alumni
Boys Hope Girls Hope is always looking for ways to support and enhance your experiences as scholars, collegians, and alumni!  Here's where you can explore all of the network-wide opportunities to connect, learn and grow.  Whether you're in 7th grade or in your career, our Boys Hope Girls Hope team is working to provide program offerings that are relevant to your needs.  From virtual programs that feature inspiring speakers to career networking, check back often to see what's next!
Collegian and Alumni Job Board
KeyBank | Middle Market 2023 Summer Internship
KeyBank's Middle Market teams serve companies in various industries with annual revenue of $25 to $500+ million. Our teams provide clients with traditional commercial banking products including credit, equipment finance, treasury services, commercial payments, private banking, and capital markets solutions. The Middle Market teams are located in 26 markets from Maine to Alaska.
KeyBank's Middle Market Internship provides an excellent opportunity for senior-level banker exposure and higher, immediate "hands-on" experience in KeyBank's Middle Market line of business.
In addition to on-the-job training in the line of business, summer interns participate in KeyBank's award-winning summer intern experience including but not limited to exposure to senior executives, networking events, etc.
The program offers a hands-on, mentored experience that is in-depth and geared to provide insight into actual career roles, so that students return to the classroom with a better idea of the career opportunities within the Middle Market at KeyBank and their aspiration to pursue.
The internship will start in early June 2023 and run 10.5 weeks through the summer.
Job Responsibilities:
Learn to analyze commercial loan requests via credit analysis write-ups, including but not limited to reviewing financial statement spreads; calculation of key financial ratios; analysis of the borrowers' business and financial integrity.
Work closely with designated teams to ensure accuracy of credit system data.
Work with clients to ensure timely collection of financial statements needed to monitor performance.
Work with support partners to perform system maintenance to ensure proper portfolioassignments and with Relationship Managers to ensure accurate pipeline activities within Salesforce.
Complete a Capstone Project leveraging learnings from the Internship to include credit, business analytics, and client facing deliverables / pitches.
Perform other duties as necessary to support the goals and objectives of the relationship management teams.
What does our internship offer:
Orientation to Key's infrastructure and the business
Training (on-the-job, Excel® and PowerPoint®, data analysis, commercial credit, sales management, etiquette, résumé counseling, and more)
Direct coaching and feedback
Networking opportunities
Diversity, Equity, & Inclusion project exposure (internal and external)
Consideration for full-time placement (after graduation) upon completion of the internship
Required Qualifications:
 Graduating with a four-year degree or graduate level degree in May 2024 with focused coursework in finance, accounting, economics and/or data science (preferred)
Outstanding academic achievement (minimum GPA 3.0)
Demonstrated leadership and teamwork from past work experience and/or extracurricular activities
Strong quantitative and critical thinking abilities
Highly motivated with a strong work ethic
Outstanding interpersonal, communication and presentation skills
Proficiency in Excel and PowerPoint
Candidates must be legally authorized to work in the U.S. without sponsorship
Locations:
Cleveland, OH; Cincinnati, OH; Dayton, OH; Detroit, MI; Albany, NY; Buffalo, NY; Syracuse, NY; Connecticut; Philadelphia, PA; Hudson Valley; Indianapolis, IN; Salt Lake City; UT; Denver, CO; and Seattle, WA.
KeyBank Real Estate Capital Analyst Program
Click Here To Learn More and APPLY!
KeyBank Real Estate Capital (KBREC) is nationally recognized as a longstanding leader in Commercial Real Estate Finance and Loan Servicing. We offer an expansive array of solutions for borrowers seeking to acquire, refinance or develop commercial, health care, and multifamily properties. Additionally, we offer investment opportunities in the form of commercial real estate debt and equity capital. Our integrated team combines in-depth industry experience with reliable execution to help our clients achieve their goals.
About the program
After several weeks of foundational training, Analysts will begin three six-month rotations giving Analysts exposure to groups within KBREC; for example, Commercial Mortgage Group, Income Property Group, Institutional Real Estate, Community Development Lending, and Agency Loan Servicing. Analysts will also be required to relocate geographically for each rotation. Cities may include Atlanta, Boston, Chicago, Cleveland, Dallas, Overland Park (KS), New York (NY), Phoenix, and Seattle.
What does the program offer?
8-week foundational training in financial accounting, corporate finance theory, cash flow analysis, credit/risk analysis, financial modeling, valuation, business writing, business etiquette, advanced Excel®, and more
Robust feedback and performance management
Mentorships
Exposure to and engagement with senior leadership
Community involvement
Team-building
Executive Speaker Series
Placement, upon successful completion of the program, based on business needs, demonstrated skill, your interests, and performance during the program
Required qualifications:
Pursuing a Bachelor's degree (must graduate by Summer 2023)
Minimum 3.3 GPA (preferred)
Relevant work or internship experience
Demonstrated teamwork and leadership through extracurricular activities
Energetic and client-focused individuals
Highly effective written and verbal communication skills
This position is NOT eligible for employment visa sponsorship for non-U.S. citizens.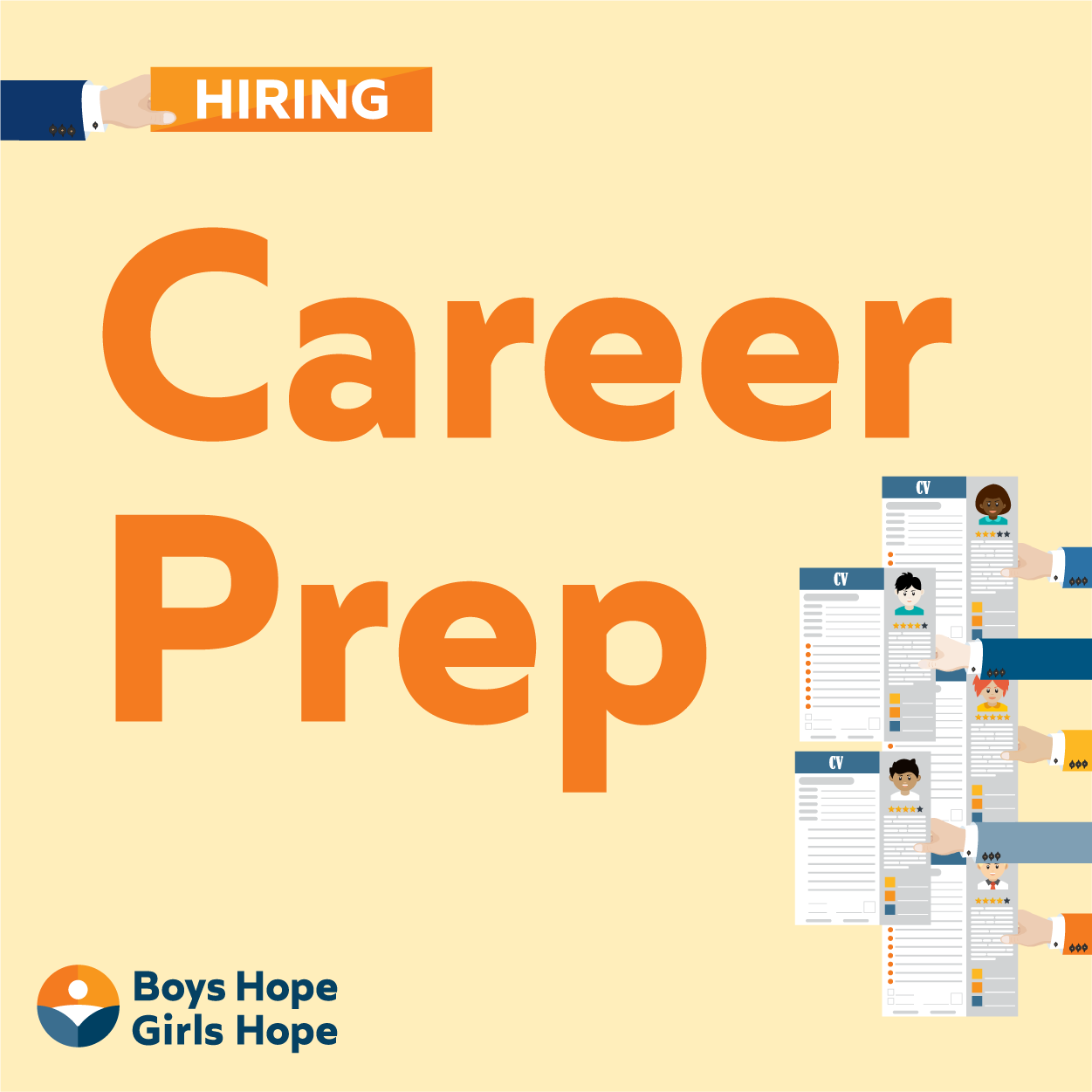 Have you applied for or accepted a Summer internship? Do you need additional resources in order to accept an internship offer? Tell us about your plans and needs in order for us to set you up for success in the long-term! With many resources and opportunity knowledge, Boys Hope Girls Hope network wants to help you navigate these next important steps.
Now that you're a collegian and a member of our alumni community
For more ways the Network connects with Scholars, Collegians, and Alumni