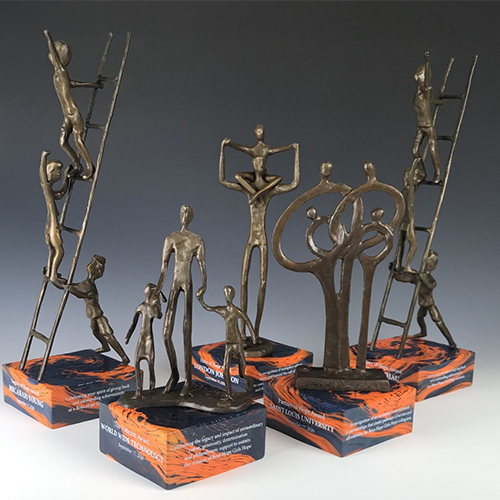 I often say Boys Hope Girls Hope is a great example of Dr. Martin Luther King Jr.'s vision of a "beloved community," where people from all walks of life work together with a loving spirit to create opportunities for those in need and build a better society.
A major highlight of our annual Leadership Gathering is the opportunity to honor members of our beloved community who live out our mission every day and inspire us with their light and example, and partners who make our mission possible for our scholars and collegians.  In the spirit of the theme, A Time for Hope, the evening of September 17 gave us all great inspiration.
Kristin Ostby is the President & CEO of the organization. She leads the Boys Hope Girls Hope Network and directs the Network Headquarters team; reporting to the Network Board of Directors.
This year two alumni were recognized with Legacy of Hope Honors for exemplifying the spirit of being college-educated, career-ready men and women for others: Micarah Young, an alumna of Boys Hope Girls Hope of Pittsburgh, and Kevin Chau, an alumnae of Boys Hope Girls Hope of New York.   
Micarah recently graduated at the top of her class at Georgia State University with a nursing degree and started her career as an Intensive Care Unit nurse at WellStar Atlanta Medical Center, in Atlanta's inner-city, in the midst of the COVID-19 pandemic.   Micarah described her work.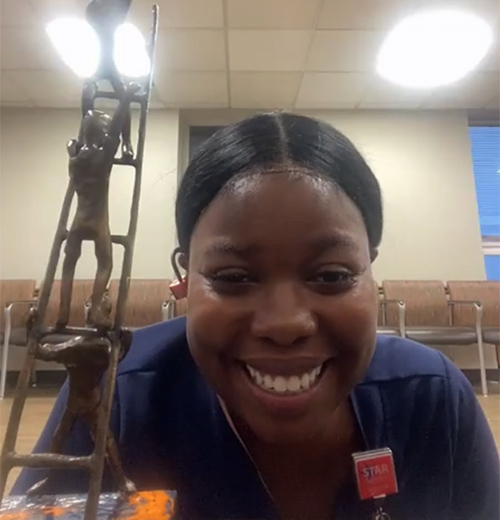 "It's in a tough neighborhood like the area I come from in Pittsburgh. Many of the patients are homeless and minorities. It gives a great opportunity to serve, give back and become a really good nurse. Everyone needs taking care of and I can step into that role."
Micarah called in to the Excellence Awards from the hospital, on a break during her shift, to enthusiastically receive the Legacy of Hope Award. Micarah joined the program at age 12 and lost her father soon after.  She and her mother encouraged each other in their education.  Often studying with her daughter on the weekends, Micarah's mother graduated with her own college degree in 2014.  Micarah serves as a mentor for the scholars in Pittsburgh and has been a Legacy Leader at Boys Hope Girls Hope's annual Collegiate Prep with graduating seniors from across the Network.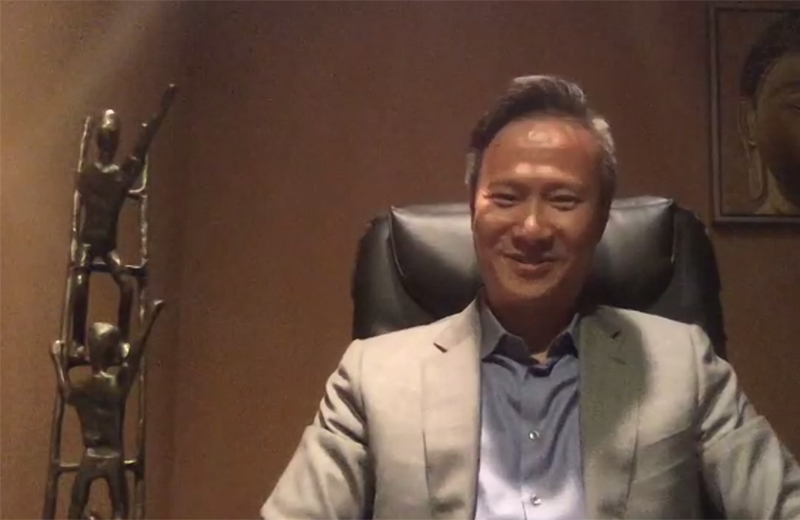 Fellow Legacy of Hope honoree, Kevin Chau, immigrated to the US from Hong Kong with his family at age seven. Kevin shared that a social worker recommended he and his twin brother for the program, due to a very challenging home environment, when they were in the 8th grade.  According to Kevin, his twin brother was a much better student, but the social worker said the twins were a "package" and would join Boys Hope Girls Hope together.  Kevin earned a bachelor's degree in finance from the State University of New York and Financial Planning Certificate from Pace University's  Lubin  School of Business.  
Today, Kevin is an active father and husband.  He is a Senior Vice President at Merrill Lynch and a board member of Boys Hope Girls Hope of New York.  He was influential in sponsoring a Bank of America Women in Banking program for the Boys Hope Girls Hope of New York scholars last year.  When receiving the award Kevin said,
"By 11 years of age, the humanity was beaten out of me…. I thank the Lord every day for Boys Hope [Girls Hope] making the necessary changes, accepting the not so great student, and giving me a second chance. Being a part of Boys Hope [Girls Hope] changed our lives forever, allowing us to focus on our studies and our future, more importantly allowing me to be human again."
London Johnson, the Collegian Support Specialist of Boys Hope Girls Hope of Detroit, was honored as the Hero of Hope for being an outstanding affiliate team member who has gone above and beyond the call of duty to contribute to the success of her affiliate, scholars, and the Boys Hope Girls Hope Network.  London's daily investment of time, energy and creativity to make sure each Detroit collegian is on their path and doing well has not only served the Boys Hope Girls Hope of Detroit collegians, but also London's colleagues throughout the Network who are inspired by her example. 
London shared, "I get to wake up each and every morning doing something that I really enjoy doing and that is a blessing."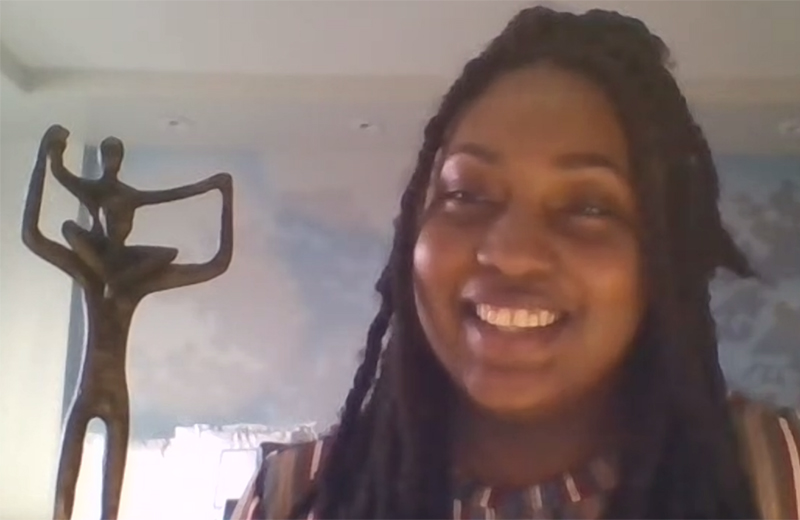 Boys Hope Girls Hope was honored to provide this year's Partner in Hope award to Saint Louis University (SLU).  With our headquarters in St. Louis, we've had wonderful opportunities to partner with SLU as the host of Boys Hope Girls Hope's annual Collegiate Prep for all graduating high school seniors.  The scholars have enjoyed the opportunity to live on campus and engage in classes during their critical transition from high school to college.  In November, SLU also provided a wonderful space for Boys Hope Girls Hope's ACTION Symposium with representatives of colleges and universities, foundations and other community-based organizations who came together around the goal of better supporting first generation college students.
One of the innovative ways that Boys Hope Girls Hope and SLU have partnered came through long-time Boys Hope Girls Hope supporters, John and JoanVatterott. John had the idea to match donations from Boys Hope Girls Hope supporters in affiliate cities toward a Boys Hope Girls Hope SLU Scholarship Fund.  SLU then matched the total gifts, which multiplied each donors' contributions to 4X their investment.  The Fund today totals approximately $750K.  Through this multi-faceted partnership, 12 Boys Hope Girls Hope collegians are currently pursuing their degrees at SLU.
In accepting the award, Dr. Fred Pestello, President of Saint Louis University said, "I am proud of the work we have done together- work that impacts the lives of talented, hardworking students who, as a result of our collaboration, are able to better able to reach their full potential."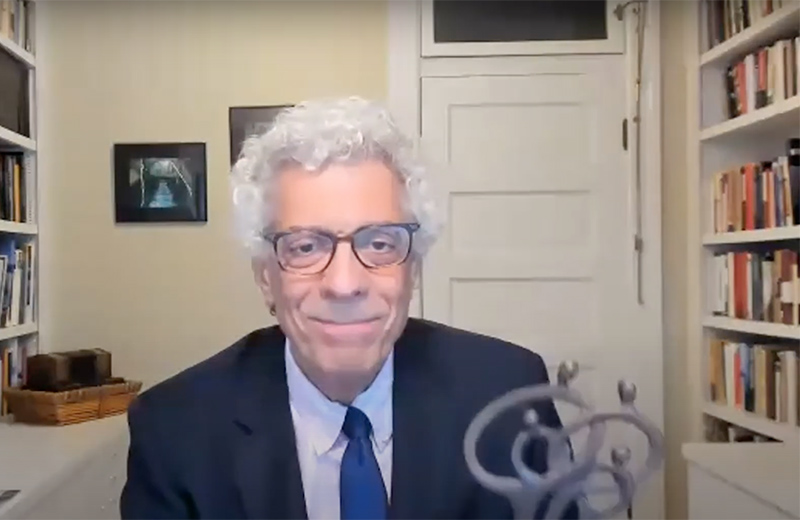 This year's Vatterott Award honors World Wide Technology.  The Award, named for its inaugural recipient John Vatterott, celebrates the legacy and impact of extraordinary visionaries whose generosity, determination and philanthropic support has sustained the vital work of Boys Hope Girls Hope on behalf of scholars, collegians and children in need.  World Wide Technology has set an incredible example of how corporations can become outstanding partners and support the mission of organizations like Boys Hope Girls Hope.  World Wide Technology (WWT) President, Joe Koenig, Chairs the Boys Hope Girls Hope Network Board, and three other WWT leaders currently serve on boards at our San Francisco, Southern California and St. Louis affiliates.  WWT team members have provided incredible professional support to Boys Hope Girls Hope on network infrastructure, websites and marketing, annual conference hosting and support, among other projects.
World Wide Technology Chairman and Co-Founder, David Steward, launched the Boys Hope Girls Hope Steward Scholars three years ago to provide scholarships and outstanding networking opportunities for Boys Hope Girls Hope collegians studying in the fields of science, technology, engineering, math, (STEM) business and the arts.  Through WWT's vast network, these collegians have attended annual professional STEM and business conferences.  WWT leaders have met with them personally and helped to make key introductions.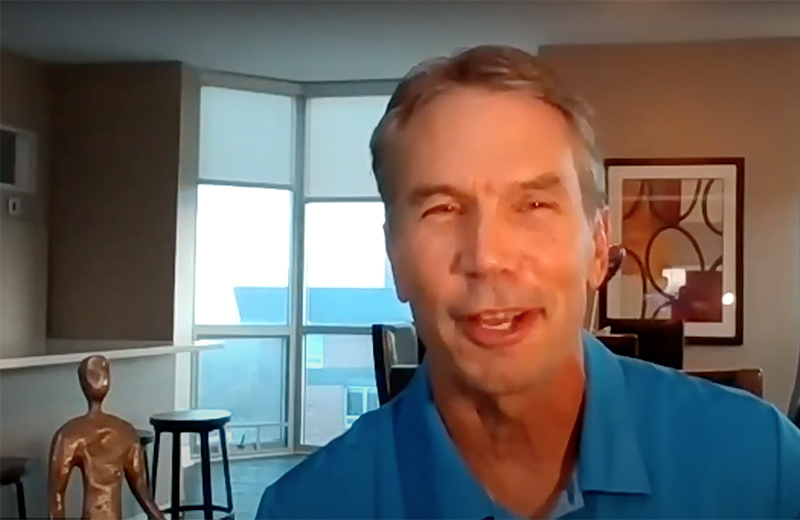 Most recently, World Wide Technology has reached out to its partner companies, like Hewlett Packard Enterprise, Dell and Cisco, to encourage their partnerships with Boys Hope Girls Hope. Efforts are underway for Boys Hope Girls Hope collegians to intern at WWT in the summer of 2021 so that they can build their professional experience.
In receiving the award on behalf of WWT, CEO Jim Kavanaugh said, "It's inspiring to see the impact that this organization has on so many young kids, [and] young adults growing up." 
Over our 40+ year history, Boys Hope Girls Hope has developed many systems, procedures and best practices.  But at the end of the day, we are a community of people who care about each other, who want to support our scholars on their journeys, and who are motivated to have an impact in the world.  We are truly grateful to all of the individuals, like Micarah, Kevin, London and the leaders of SLU and WWT, who come together each day to build this community of hope.